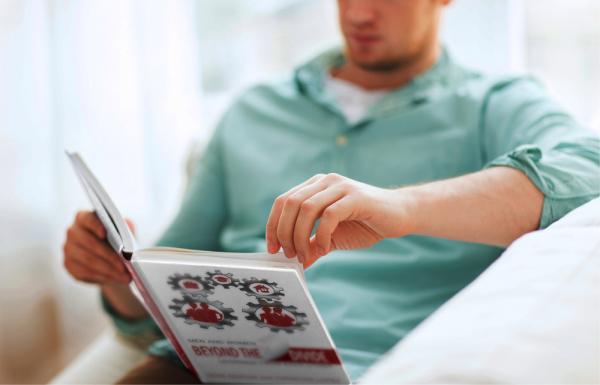 - June 12, 2020 /PressCable/ —
With over 30 years experience in diversity and inclusion, Michael Marvin and Christina Lopez are introducing their book, "Beyond the Divide – Men and Women Learning from Each Other" with a national campaign. The book is available at all major book stores such as Amazon, Barnes & Noble, or directly from their website, and is expected to become a big hit with anyone searching for more than best practices.
More information on the book can be found here: https://www.challengethenorms.com/beyond-the-divide-ebook/
This is the first book Marvin and Lopez have authored. The book was written with the aim in mind to produce a relatable and practical guide which helps men and women navigate their personal and professional relationships. There's also particular excitement about this launch because now more than ever, we need to see multiple perspectives as we find new ways to do things..
"Beyond the Divide – Men and Women Learning from Each Other" sets its main focus on overcoming limiting gender stereotypes and learning from socially enforced experiences. Readers will likely find a particular interest in overcoming the "us verses them" paradigm. The book's cover art was created by the author herself and "Beyond the Divide – Men and Women Learning from Each Other" is being released by Boundless Connections, LLC.
Mike Marvin and Christina Lopez have 30 years of combined experience in the IT field where they began working together in 2006. Their shared interest in overcoming gender bias and stereotypes for both men and women helped them find solutions to gender inequities in a wide variety of settings. They have developed strength based materials for corporate managers, college campuses, youth groups, rape crisis volunteers, and survivors of sexual assault and their families. Their blogs have been featured on The Good Men Project and they presented their keynote address on various college campuses including Stanford University. This helped shaped the creation of the book which draws on real life experiences as well as data from various audiences.
When asked about why they wrote the book, Marvin said: "Everyone who came to our keynotes and workshops said we need to write a book."
Marvin has hopes that the book will help people realize its time to end the gender war and learn from each other.. This positive outlook from the author is certainly testament to their optimism considering some of the mishaps during its creation. We learned a lot as we explored each example we shared – often ending in tears of laughter at how we interpret each others reactions so wildly different based on social norms.
In a recent interview, the author made a point of thanking their editor for their part in the creation of the book, saying: "The authors both wish to thank Elaine Snyder – who's diligence and excellence kept us moving forward."
Those interested in learning more about the book can visit here: https://www.challengethenorms.com/beyond-the-divide-ebook/
Release ID: 88962889