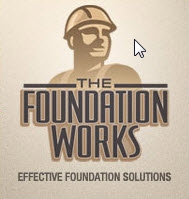 - August 31, 2017 /PressCable/ —
The Foundation Works announced today they will be donating 100% of all inspection proceeds generated from August 28th thru September 12th directly to the Red Cross Disaster Relief Fund to help bring safety and vital necessities back to those most affected by Hurricane Harvey.
According to Jeff Linder, a meteorologist with Houston's flood control district, as much as 30 percent of Harris County, home to Houston, the country's fourth-largest city, was underwater Tuesday.
Lindner also said that through Tuesday afternoon, more than a trillion gallons of rain has fallen in the last four days, about equal to what flows over Niagara Falls in 15 days.
The Foundation Works Owner Tom Pelletier says they've always admired the Red Cross Disaster Relief Fund and the work they do and accordingly, his team is thrilled to be able to give to further monetize an organization that has given so much and done so much good over the years.
Pelletier went on to say, "When we saw the news about the storm, it broke our hearts and we knew we needed to help. But when we heard about the shady contractors who are taking advantage of the innocent victims of the hurricane, it became even more important for us to send some rays of sunshine to Texas and Louisiana from out west to remind them that the majority of tradespeople will bring help not harm."
Homeowners in the greater Los Angeles area who want to help can contact The Foundation Works directly and schedule a foundation inspection between now and September 12th. 100% of the inspection proceeds from this timeframe will be donated directly to the Red Cross Disaster Relief Fund earmarked for Hurricane Harvey.
About The Foundation Works
The Foundation Works was founded in 2003 and is known for honest, fast and thorough foundation inspections and foundation repair for residential properties in the greater Los Angeles area.
Release ID: 234858