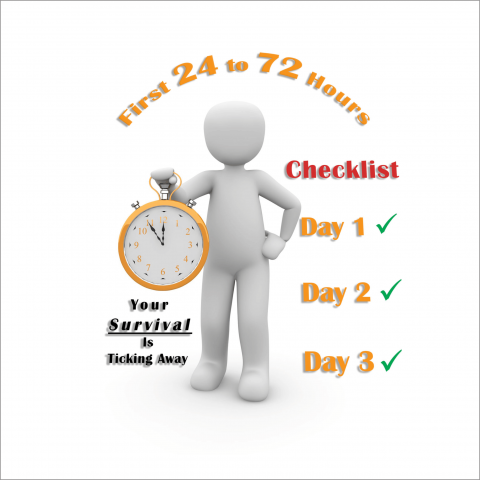 - October 29, 2019 /PressCable/ —
Thaddeus Thorn, author of the 200 plus page e-book Divorce Protector has published chapter two The First 24 to 72 Hours as a separate publication. The author stated: "If you have been served papers or abandoned the actions you take over the next three days will ultimately determine your level of success going through the family court system." Men have a very narrow window of time to shield their emotions and finances from the upcoming dispute. A man's direct actions over the first three days will establish the basic legal foundation that determines his fate. These are your golden hours and not a minute can be wasted.
A powerful step by step check list The First 24 to 72 Hours provides a concise 3-day action plan. Many times the emotional shock of abandonment leaves a man frozen, confused and overwhelmed. The action plan helps mobilize men into action by protecting their security, communications, credit and property. Doing the simple steps like getting a new phone, bank account, postal box and credit/debit card are the only way to a successful future. This action plan complete with check list is a must do before a man even considers hiring an attorney. This is one situation where it is better to ask for forgiveness than permission. Divorce Protector chapter two, The First 24 to 72 Hours is a powerful tool to establish and protect your rights in any divorce action.
With decades of experience as both plaintiffs and defendants from district court to multi-billion dollar federal litigation the author and contributors are everything the attorney is not, they live each day with the trail results whether won or lost. Thaddeus Thorn's background as a highly experienced plaintiff and defendant, not a lawyer, brings a totally new view point to the divorce process. His perspective shaped the creation of this new e-book containing chapter two, The First 24 to 72 Hours which is now offered separately. At 200 plus pages the new e-book Divorce Protector is saving mankind one husband at a time.
Release ID: 88929273