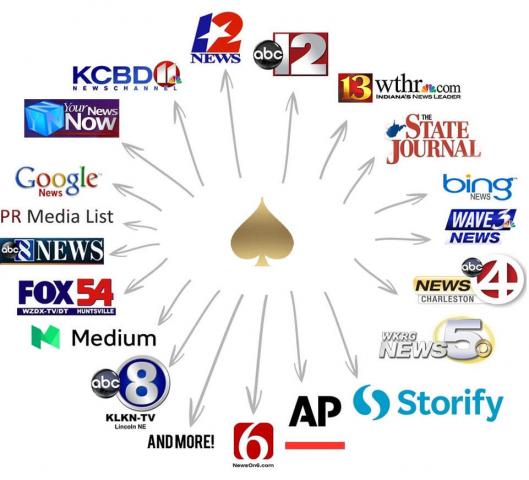 - June 21, 2019 /NewsNetwork/ —
Influence Campaigns, the new digital marketing arm of The Dealmakers Club has announced a new media-based marketing solution for local businesses looking to expand their market reach, improve their industry authority, and communicate their message directly to potential customers. By leveraging an extensive mainstream media network, the agency allows local businesses to significantly increase their online visibility and improve their overall marketing success.
More details can be found at https://www.thedealmakersclub.co/influencecampaigns.html.
Developing an effective digital marketing strategy has become a key priority for modern local businesses. However, with SEO and social media marketing becoming increasingly competitive, small and medium-sized businesses are finding it increasingly difficult to compete with large, high-budget corporations.
The new media-based service offered by Influence Campaigns is designed to empower smaller businesses to significantly increase their marketing success.
A spokesperson explained: "Our private network of ultra high net worth investors, media partners and family offices is unrivalled within the Asia Pacific region. We understand business and we are dedicated to giving the 'underdog' the unfair advantage they need to demolish their local competition and compete with brands far bigger than them."
Influence Campaigns partners with expert brand journalists to create high-quality press releases promoting the products, services and events of its client businesses. The articles are then published on an extensive network of more than 400 high-authority media websites, including local affiliates of ABC, CBS, NBC and FOX, as well as Yahoo! News and Reuters.
By being featured on household media platforms, local businesses can significantly improve their industry authority while also increasing their visibility for potential customers. Additionally, each press releases is keyword optimized and features up to three links to websites of the client's choice.
The agency is currently offering a free 30-minute initial strategy session for local businesses interested in the new service.
Interested parties can find more information by visiting the above-mentioned website.
Release ID: 527728