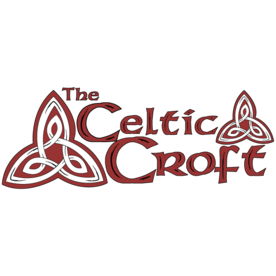 - April 18, 2020 /NewsNetwork/ —
Brooklyn Park, Minnesota – As the global pandemic continues to affect businesses and personal lives alike, companies are changing how they operate in response to the virus. In Minnesota, The Celtic Croft has begun sewing and producing their own long-term wear face masks available at https://www.kilts-n-stuff.com/product-category/face-masks/.
The Center for Disease Control and Prevention (CDC) advises that all Americans wear facial protection when leaving their homes to prevent the spread of the highly contagious COVID-19. The predominant reason for this is to limit the spread of the virus via droplets that leave the mouth, which the CDC suggests masks can help to prevent.
However, with the shortage of personal protective equipment (PPE) on a national and global scale, small businesses have begun innovating ideas to support their local communities. The Celtic Croft started to produce unique long-wear face masks in its signature tartan style as part of this endeavor.
The tartan face mask utilizes the available fabric typically used in the construction of kilts, scarves, and Celtic accessories constructed under ordinary circumstances and customer demand. The masks are reusable and come in two different styles: pleated or fitted. The ear loops are black elastic. True to The Celtic Croft style, they arrive in a variety of tartan designs, all handcrafted by a family-owned business in the USA.
The masks are estimated to have a 70% filtration efficiency. Created from 100% cotton fabric, users can wear face coverings for long periods without discomfort.
The production of these masks also has helped avoid layoffs and maintain employment for The Celtic Croft's staff. The shop's expert seamstresses are happy to shift gears to a less complex garment to provide the public with fashionable and protective clothing.
Made-to-order, masks can be customized by fabric, style, and tartan. Thus far, pleated styles outsell fitted masks by two-to-one and the favorite tartan of choice has already resulted in a temporary sellout: Campbell Black Watch Modern. Other popular tartan designs include Stewart Royal, Stewart Black, Thompson Blue, and the exclusive Fraser tartan of the OUTLANDER series.
The Celtic Croft recommends that customers place their orders as soon as possible but to have patience for their custom-made masks. They also gently remind users that the masks are not a substitute for social distancing and encourage everyone to stay home where possible and stay safe.
Release ID: 88953930