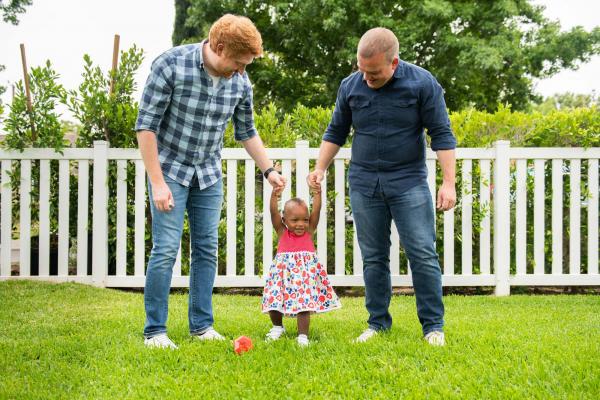 - August 1, 2020 /PressCable/ —
The California Beach Company is big on lifting up and supporting their community, and this month has been no exception.
July has been a month of grieving, social unrest, and violence; it's also been a month of awareness, discussion, and change.
Change is an action. Our country is undergoing massive growing pains, and the California Beach Co. has been forthcoming about their stance on it all.
Throughout the month of July, The California Beach Company has been flooding their Instagram with positive posts about the families that support them. These posts wear the hashtag #UNITYMONTH, and show examples of love and family in all of its forms.
"Yes, we want to make the best playpens on the market, but our company aims for so much more than that," states Austin Wright, The California Beach Co.'s CEO and Co-Founder. "We've been fortunate to have our brand succeed and expand, and we want to use our visibility and voice for good."
These adorable Pop N' Go Playpen ® photoshoots and inspirational posts seek a simple yet specific purpose; to spread the message of love, unity, and equality. Throughout July, the California Beach Company has given away Pop 'N Go Playpens to those who have reposted these photos on their own pages and stories.
"We want to use our platform to share love and stand up against hate," says Wright. "No matter where you're from, what you believe, who you love, or what culture you come from, we support you."
About The California Beach Co.
The California Beach Co. was founded in 2018, and instantly became a Kickstarter and Indiegogo smash hit — raising over $500,000 in the first 30 days of operations. The patented Pop N' Go Playpen® is widely known as the most lightweight and portable playpen in the world — aiming to serve parents and pet owners by making unique, innovative, and high-quality products that make parenting easier. They have now expanded to multiple eCommerce channels and have their sights set on international expansion to Canada, Australia, Japan, United Kingdom, and more. Click here to shop or learn more about The California Beach Co.
Release ID: 88970875