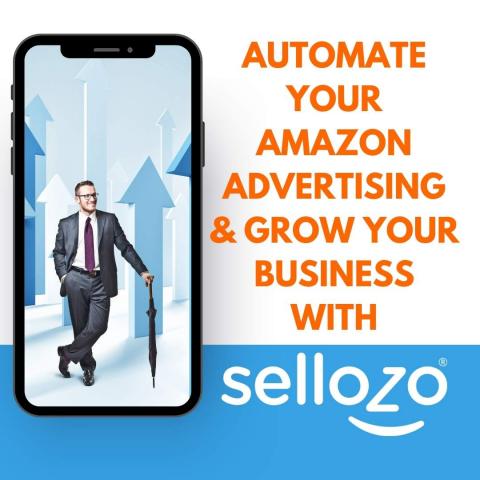 - March 3, 2021 /PressCable/ —
This most recent outline from Sellozo is designed to be used by Amazon sellers to help them understand and improve their Amazon PPC, as quickly, easily, and with as little stress as possible.
Amazon sellers and other interested parties are welcomed to read more at https://sellozo.com/managing-your-amazon-ppc/
This Amazon PPC guide has been published as a how-to guide dedicated to helping Amazon sellers understand and improve their Amazon PPC. The inspiration for creating this guide came from a desire to provide useful, actionable information to anybody facing the challenge of finding the time and understanding Amazon PPC.
The Amazon PPC Guide Goes Over The Following Points:
What is Amazon PPC?
– Amazon PPC is a search advertising method by which sellers pay only when shoppers click on their sponsored ads. The Amazon advertising platform is critical to a seller's success because, like any online marketplace, visible products within the first few pages are likely to see sales.
The four Amazon PPC options –
-Sponsored Products Ads that are keyword or product targeted and charged per click.
-Sponsored Brands Ads that help increase brand awareness by displaying some or all of your available products on Amazon through different placements throughout the user experience. Examples include the review section, detail pages above each listing, and the lower area below the search results.
-Amazon Video Ads Video content displayed on available Amazon space provides a unique visual representation of brands and products.
-Amazon Stores Like a storefront with multiple pages and various options to showcase your products and unfold your brand story. Sellers can create a Home Page, About Us Page, while also highlighting all their available products and variations.
How Sellozo automates and optimizes Amazon PPC –
-Helping you understand your business
-Increasing your conversions
-Strengthening your profits & lowering your ACoS
-Providing one on one support
-Saving you time -Being transparent and with our pricing
Nic Delorme, CEO at Sellozo spoke at length about the guide, excited to share the details, the reasons behind creating a guide on Amazon PPC, and what Sellozo hopes to accomplish with it: "Sellers are overwhelmed by Amazon PPC. Sellozo is here to help sellers understand the system and to help them by automating and optimizing their Amazon PPC to reach their ACoS goals."
Amazon sellers and anybody interested in Amazon PPC or facing the challenge of finding time and understanding Amazon PPC are invited to review the guide online directly: https://sellozo.com/managing-your-amazon-ppc/
More information about Sellozo itself can be found at https://sellozo.com/
Release ID: 88999457