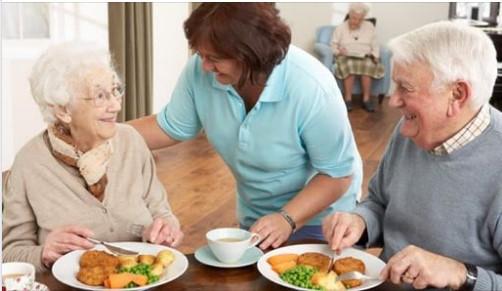 - March 20, 2020 /PressCable/ —
The Avenue Hotel Sets To Provide FREE Meal Deliveries to All The Elderly People In Brockhall Village, Old Langho As Lockdown Commences In Response To Coronavirus
As global coronavirus case numbers continue to rise, governments around the world are imposing increasingly tough measures in a bid to stem its spread. BRITAIN has entered lockdown with millions of Brits staying at home and over-70s being urged to shield themselves from the outside world as the spread of coronavirus intensifies.
While this might not be a big deal for most of the young and middle age,for the elderly this is massive! As older people with respiratory diseases or other underlying health conditions are most at risk of contracting Covid-19, it seems sensible to try to plan ahead – whether self-isolation is voluntary or imposed – particularly if your elderly friends or relatives live a distance away or are on their own at home.
And although social distancing is necessary to help limit the spread of the virus, anything that deters people from accessing group meals at senior centers or food banks puts low-income seniors in danger of malnutrition and hunger. Millions of them also typically cannot afford to stock up on food or supplies, and if they can, many need transportation assistance to and from grocery stores.
In light of this, The Avenue Hotel, a remarkable relaxation place in Brockhall village, old langho will be providing FREE meal deliveries to all the elderly people who live on the village as the lockdown by the Government commences. Obviously this will also be dependent on the UK Government allowing their amazing chefs and staff to work.
"Most of our elderly lived and helped this country through the war so it's our duty to give back. This is why it's our absolute duty as human beings to care and do all we can to help. So if you read this Boris Johnson, we are here to help in any way we can, let us help!"
About The Avenue Hotel
The iconic hotel which is situated 10 mins from whalley and 15 minutes from either blackburn or clitheroe provides luxurious deluxe king and Single beds, laid with crisp cotton linen with a Flat Screen HD Television. All rooms feature en-suite bathroom with room service available. The hotel also features a restaurant area and lovely bar and lounge area for relaxation and to enjoy quality food and drink.
Release ID: 88950392