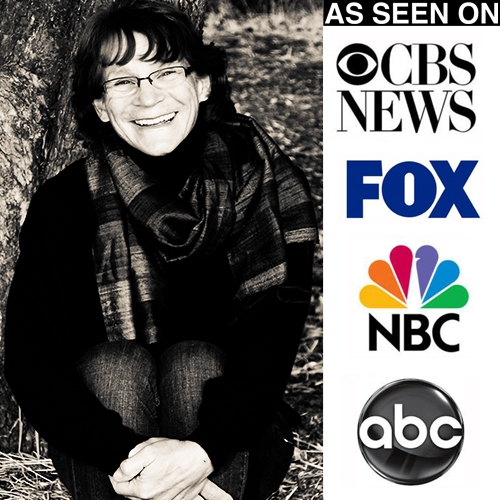 - September 23, 2015 /PressCable/ —
Confidence – The Accidental Athlete: How Running Changed My Life will be released on September 30, 2015 on Amazon Kindle Books and will be specially priced for a limited time.
Wellness authority, masters runner, and health guru Stephanie Atwood shares her story as an Accidental Athlete in her newest book
Stephanie Atwood M.A., CTHRNC has lived according to her own rules, except as the universe determines that her own rules will not be the guiding light! Atwood is releasing her next book on September 30 – the story about her life and discovering The Accidental Athlete.
A baby boomer, born in the 50's, this lady has experienced her share of life – the good, the bad, and everything in-between. Her story describes how she discovered, even uncovered, an athlete that was hidden within. This is the first book in the Empowered Athlete Series with 3 more books scheduled by the end of January 2016.
"Through a series of events that seemed unrelated at the time, I was introduced to self-confidence through challenges in the wilderness. At that time, I had no idea that I was an athlete and also no awareness of how much inner strength I possessed. My athleticism and fortitude, learned as a young woman, have served me well throughout the ups and downs of life. The book explores these topics in my life with the hope that other women will, at whatever point in their lives, seek to discover their "Athlete Within".
Born in the SF Bay Area and raised in rural northern California Atwood grew up in a unique family of 20 biological and adopted brothers and sisters leading to the production of the Academy Award Winning Film Who Are The DeBolts.
When her father passed away, Stephanie was 12 years old. Her mother decided to move back to San Francisco. This move gave Atwood the opportunity to experience country living as a kid and city living as a teenager. The perfect life for a young person!
In her late teens Atwood discovered that she had a strong inclination toward adventure. She took a detour in her twenties, from a full time job, to climb, raft, run, and explore the world. Having climbed several major routes and peaks throughout Asia, Europe, and North America.
Stephanie was a pioneer in women's mountaineering and rock climbing in the 70's. She is an accomplished climber, and mountain guide and has climbed Mt. Fuji more than a dozen times. "Mt. Fuji is not technically difficult to climb but I have had the opportunity to ascend it in many seasons, solo, and with clients. For me it represents a new beginning and reminder of this amazing world, every time I set foot on the summit."
Atwood qualified for the coveted Boston Marathon in the 70's and again in 2011. Running as a skill and a best friend are both described in her book.
Not surprisingly, Stephanie's love of adventure and the outdoors led to her starting an adventure travel company called Guides For All Seasons, an early eco-adventure travel company that focused on trekking in Nepal, hiking in Japan, and rambling through Switzerland, and Austria.
These adventures and more are written about in Confidence – The Accidental Athlete: How Running Changed My Life.
Atwood is currently head of 3 health-oriented businesses, Go WOW Living, Go WOW Team, and At Last The Best.
For review copies of The Accidental Athlete or any of her other books, high-resolution photos, or other questions contact media@gowowliving.com or call 510 261-8671. Thank you!
Other books by Stephanie Atwood: All available through Amazon.
Belly Fat Blowout, Belly Fat Blowout 2, Run Faster Race Better, Run Faster, Race Even Better, Journal – A Day of Achievement and Inspiration, Freezer Meals – Comfort Food, Freezer Meals – Gluten Free
Release ID: 91932