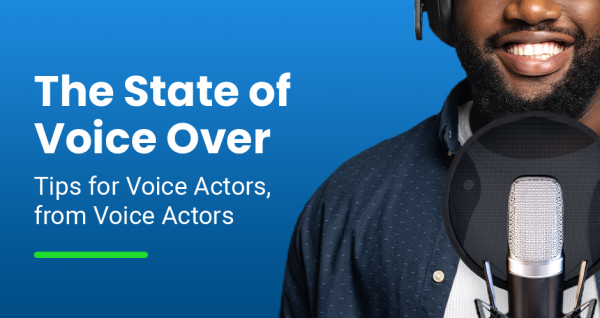 - January 25, 2022 /PressCable/ —
Voices has launched the 2022 State of Voice Over Report, a detailed compilation of tips and resources from professional voice over artists and an analysis of the trends in the voice over industry and working methods of voice over professionals.
Based on its survey with over 1,000 respondents, the new report gives a first-hand view of industry developments, challenges that arose during the last 12 months, and how to harness new technology to branch into new areas of the creative sector.
More details can be found at https://www.voices.com/company/press/reports/2022-state-of-voice-over
The new Voices study provides a range of industry-specific data for those working in the voice over business. Readers can access enlightening discourse on trends in consumer behaviour, marketing strategies, the types of roles being most sought-after, and the gathering pace of digital transformation in the world today.
The State of Voice Over Report highlighted five key areas for voice talent:
• Career growth is a top priority for 2022
• Talent are developing skills in the most requested roles of 2021
• Diversity and inclusion are on clients' minds, making more jobs available for voice actors from all walks of life
• Live-directed sessions have simplified, making it easier for talent and clients to connect on voice over projects
• Voice actors are choosing Voices to find their next role
With the launch of its new 2022 State of Voice Over Report, alongside its recent 2022 Annual Trends Report (https://www.voices.com/company/press/reports/2022-annual-trends-report), Voices continues to help creative practitioners in the voice over succeed.
About Voices
Since its inception in 2005, Voices has been the go-to agency for voice over talent and audio services. With over 2 million registered users and a vibrant community of talent, Voices seeks to help the arts sector embrace new technology and be proactive in its response to the digital revolution alongside providing businesses with the best talent in the industry. Voices helps service clients and voice talent in over 160 countries and more than 100 languages and dialects. Learn more at https://www.voices.com/hire
A spokesperson says, "Our mission is to create the definitive destination that connects people with the right voice that brings their words to life."
For more information, please visit https://www.voices.com/talent-memberships
Release ID: 89061633