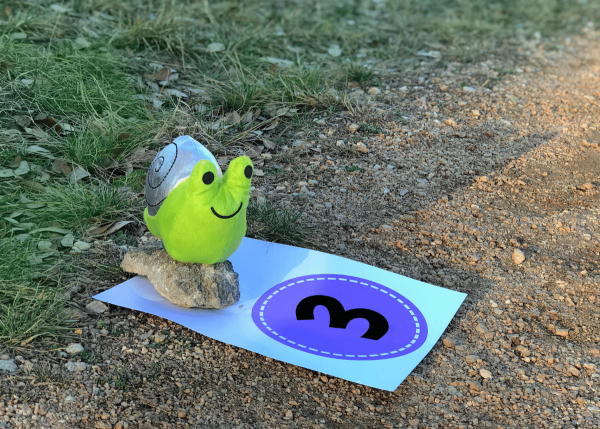 - March 23, 2021 /PressCable/ —
Carnival Savers, a carnival supply company based in Bee Cave, Texas, has launched a new socially-distanced activity called Snail On The Trail that can be played amongst families and small social bubbles.
Additional information can be found at https://www.carnivalsavers.com/blog/new-snail-on-the-trail-game
Snail On The Trail serves as a safe, family-friendly alternative to traditional Easter egg hunts, parties, carnivals, and festivals.
Carnival Savers was established in 2005 with the intent of providing schools, churches, and other non-profit organizations with affordable carnival supplies and prizes.
The company's original Snail On The Trail game can be organized in four simple steps by any neighborhood association, church or school committee. This activity can also be organized by a senior living facility or an apartment complex for a community event.
Once a date and public location have been decided, organizers and volunteers will set up 10 to 12 Snail Stops that are at least 50 feet apart from one another along a sidewalk, path or trail. Each Snail Stop should contain a numbered snail, and a variety of other toy animals that are used during the game.
Carnival Savers recommends that all animals should be visible from the designated walkway. In addition, small, lightweight toy animals should be secured to paperweight-sized rocks, or short, thick sticks using hot glue or other adhesive.
To play the game, participants of all ages are given a checklist and instructed to walk along the path until they see a snail with a number. Once they do, participants pause their walk and search for the pre-hidden toy animals within a large outdoor area and mark them on their checklist. The activity continues until participants reach the final Snail Stop and finish flag.
For extra engagement, volunteers can post educational quick facts between each Snail Stop for children to read as they search.
Snail On The Trail can be played in either a come-and-go or open house style. The game's creators recommend that organizers use an online scheduling tool in which families can sign up for a designated 15-minute time slot.
Full setup instructions, game sheet downloads, and a list of recommended supplies for the game are available at https://www.carnivalsavers.com/snail-on-the-trail-carnival-savers-unique-game-idea
A spokesperson for Carnival Savers said: "We hope that your friends and family enjoy the Snail on the Trail game as much as we enjoyed coming up with the idea and sharing it with you."
Interested parties can find more unique carnival game ideas at https://www.carnivalsavers.com/freeboothideas.html
Release ID: 89002121