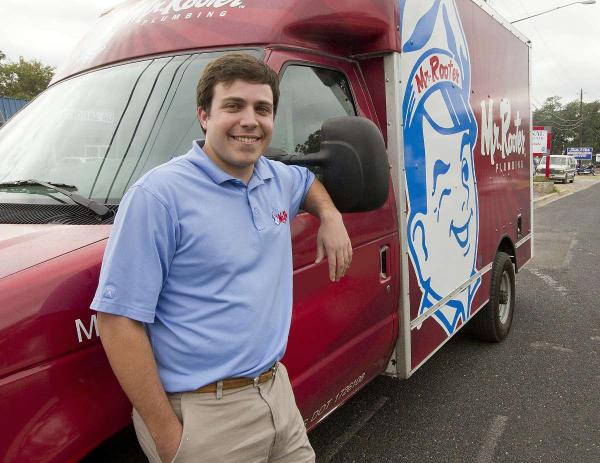 - February 9, 2022 /PressCable/ —
Mr. Rooter Plumbing of Austin, a locally-owned-and-operated Texas business known for its fast, efficient plumbing services, is bolstering its professional water heater offerings for the new year, advising customers on deciding between tank-equipped and tankless designs while helping them understand important factors such as energy efficiency, hot water supply, leak protection and more.
"Water heaters basically come in two options – tank-style and tankless – and we have been stressing to our customers, since the start of the new year, that there is no one-size-fits-all approach when it comes to selecting a water heater for their home," states Brett Bidwell, manager/president of this Austin Mr. Rooter location. "And, like other home appliances, each type of water heater comes with its own pros and cons…something we try to get across to customers as they navigate the sometimes confusing world of such devices.
"The biggest difference between a tank-style heater and a tankless model is that the latter doesn't need to store water to deliver it to hot water faucets, while the tank-style variant is equipped with a tank for storage of hot water. This primary discrepancy should be taken into consideration before customers begin shopping for the right water heater for their particular needs."
For more information visit https://www.mrrooter.com/austin/residential-services/water-heater-repair-replacements/
According to experts like Bidwell, the advantages of tankless water heaters range from improved energy efficiency and endless hot water supply to superior leak protection and better space-savings. Unlike a tank-style water heater – which needs constant reheating – a tankless model produces hot water on demand, thereby saving energy because the heating elements are turned on only when hot water is needed.
"The EPA estimates that tankless water heaters can be 24-to-34-percent more energy-efficient than conventional tank-style models," adds Bidwell. "For those looking to lower their energy costs, we recommend going for a tankless water heater."
Tankless water heaters also supply a steady flow of hot water, provided water usage at any given time is below what Mr. Rooter representatives call the "maximum flow rate;" water usage is not determined by the size of the storage tank, say Mr. Rooter reps, because these heaters supply hot water on demand.
Further, Mr. Rooter plumber associates have been stressing to customers that tankless water heaters do not hold large amounts of water like their tank-style counterparts, rendering them virtually leak-free, and that they take up less physical space compared to tank-equipped variants.
In the area of water heater services, Mr. Rooter handles everything from simple repairs to helping customers find the perfect new water heater. During all water heater repair services, Mr. Rooter plumbers are not looking for a temporary fix but rather a solution to upgrading a home or business' water heating system in its entirety with high-quality products.
The business serves Austin, Round Rock, Pflugerville and surrounding areas with premium solutions in sewer system backups, emergency plumber services, drain cleaning, sewer camera inspections, residential rooter work, commercial rooter work, hydrojetting and more.
Mr. Rooter Plumbing is located at 12201 Roxie Drive in Austin, TX and can be reached by calling (512) 298-4916. For more information visit their above cited website.
Release ID: 89063280