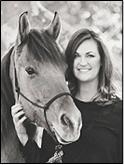 - July 20, 2015 /PressCable/ —
Templeton State Farm Agent Courtney Morrow moves into her new permanent location at 73 S Main Street on Tuesday, July 21st. Courtney and her team are excited about their new permanent office space, conveniently located on the corner on Gibson and Main, across the street from Templeton Donuts.
When Courtney decided to relocate her business from San Luis Obispo to Templeton, she knew her long-term goal was to one day own an office building. As she was on her way to speak to her new landlord, she noticed a for sale sign at the house directly across the street from her new office. Courtney made a phone call to her close friend and real estate agent, Sophia McDonald, and jokingly said, "Sophia, I want to buy the house across the street and use it as my office."
Sophia looked the property up and said, "You actually can use it as an office. The house is already in commercial zoning". Over the course of several months, a deal was agreed upon for Courtney to purchase the property. Another of Courtney's good friends, Andrew Berry from Phoenix Construction, offered to take on the task of converting the 1946 house into an office space that meets Americans with Disabilities Act standards, and could suit Courtney and her team.
Honoring the integrity of the rural Templeton feel, the new office has a charming country décor that is warm and inviting, with warm colored walls and great natural light. A brand new paved driveway has plenty of room for parking, including a designated handicap spot.
A grand opening party and ribbon cutting ceremony is set for Thursday, August 6, 2015 from 4:00 pm to 6:00 pm. Appetizers and refreshments will be provided and the party is open to the public. The food will be catered by Courtney's team member, Shandi Cowan, who is not only a licensed property and casualty agent, but is also a trained chef.
Check out the company website at www.courtneymorrow.com or call (805) 434-5933 with any questions you may have.
Release ID: 87106