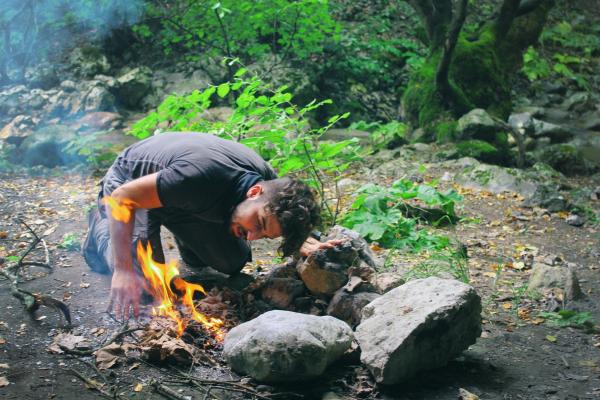 - August 8, 2021 /PressCable/ —
Get the Bag!Survivalist HQ's GPS Tactical Loaded Bugout Backpack provides a professional-level, compact solution to carrying essential equipment on expeditions.
More details can be found at https://www.survivalisthq.com
The newly updated Bugout Backpack is part of Survivalist HQ's collection of survival gear, which includes a range of ready-prepped kits and emergency rations. All products are available for order through the company's website.
Thousands of trail-seekers take to the American wilderness every year. Even the most conscientious of adventurers and hikers can be taken by surprise by sudden changes in weather and other hazards such as avalanches or snake bites. According to SkyAboveUs, injuries from hiking exceed those caused by more overtly dangerous pursuits like rock climbing.
The GPS Tactical Loaded Backpack features a 4.5-inch weapon storage compartment, making it an ideal choice for security services on off-road missions. Also included is a fixed blade survival knife and multi-functioning, adjustable flashlight.
In addition to these items, customers also receive a stainless steel multi-tool, a high-end lensatic compass for accurate navigation, and a survival kit.
The backpack is made from durable 1000D polyester and is coated with Dupont Teflon fabric that offers stain resistance and weather-proofing. It also features a pull-out rain cover for protection during heavy downpours.
Customers can also benefit from a visual I.D storage system with marked pockets designed to accommodate a flashlight, compass, earplugs, safety glasses, and knife. The Bugout Backpack has enough space for all the above while still leaving room for personal essentials and other necessities such as first aid and rations.
The company's team is made up of outdoor survival enthusiasts who have collated their collective expertise to produce a range of essential accessories and supplies for wilderness-based expeditions. Their website contains a host of expertly curated, educational content on a manner of survival-related topics.
A spokesperson says, "Way too often you hear about hikers and campers that head out into the wilderness and they neglect to pack the proper survival gear."
With the release of the GPS Tactical Loaded Bugout Backpack, Survivalist HQ affirms their reputation as a leading supplier of innovative survival gear.
For more information, please visit https://www.survivalisthq.com
Release ID: 89040692