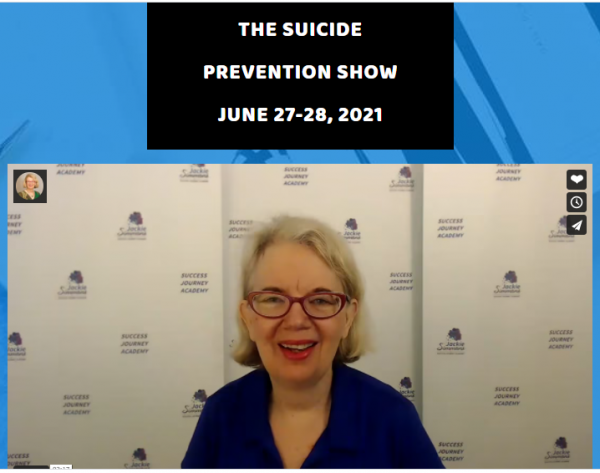 - June 20, 2021 /PressCable/ —
Jackie Simmons, a renowned TED speaker, announces that she will be hosting "The Suicide Prevention Show" on June 27 to 28, 2021, from 8 AM to 8 PM PDT. The show will discuss how to prevent suicide in teens and build strong preventive practices for better mental health.
More details can be found at http://tspshow.com
The new show continues Simmons' mission of "Waking up the World to the Power of Pure Prevention and Stigma-Free Solutions". The awarded speaker has been spreading her message of pure prevention on various stages from high schools to TEDx. She believes that focusing on pure preventative measures will significantly reduce the number of teen suicides around the world.
Teen suicide is a rarely discussed topic because of the shame and guilt often associated with the act. As such, experts have noted that it is difficult to determine its prevalence. The Center for Disease Control states that more than 3,000 American teens attempt to take their own lives every day and that suicide is the second leading cause of death for people between 10 and 34-years-of-age.
Simmons believes that parents need to stop looking for signs and start proactively talking about suicide.
Simmons explains that "waiting for signs, is looking for trouble." Simmons asserts: "We're living in a day and an age where the first sign that your child is struggling with suicidal thoughts is often an attempt, and they don't all survive." Simmons' contends that parents need to be willing to listen to their kids without judgment or fear.
On the show, Simmons will guide viewers on how to develop the emotional resilience, what she calls, "Emotional Teflon," needed to talk about suicide with their kids confidently and calmly. Simmons believes that this one practice will help kids develop the ability to better navigate the emotional rollercoaster of adolescence.
The two-day summit will feature 23 additional experts. The full roster and additional information is available at: http://tspshow.com
Release ID: 89029454