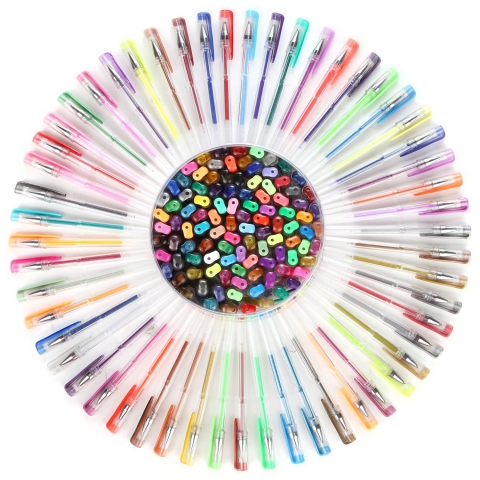 - March 29, 2017 /PressCable/ —
Since the launch of their gel pen set in November, Teddy Shake has worked hard to product a quality pen for the lowest cost possible. This week, the company was notified that they would see anther increase in material costs. Previously Teddy Shake has absorbed these costs, to keep the price of the gel pen set consistent for customers. With this latest increase, this is not possible.
"As a manufacturing company, we understand that costs can fluctuate and change," explained Teddy Shake spokesperson Bailey Anderson. "Over the past few months, we have seen a few material price changes, but have still be able to keep the pricing of our gel pens fairly consistent for customers. Today we received notice of a substantial increase in material costs. Unfortuantely, we cannot absorb this cost. We could attempt to use a lower quality material, but this would not allow us to make the quality product we desire. We are therefore faced with passing this cost increase along to our customers."
Since the launch of their gel pen set, Teddy Shake has sought to make the highest quality gel pen possible. Every Teddy Shake gel pen is designed with a custom tip that provides a smooth, continuous flow of ink while writing or coloring. This design ensures that the Teddy Shake gel pen will not skip or bleed while using it. The barrel of the gel pen is designed with a larger well to hold sixty percent more gel ink than other gel pens, which translates into many more hours of use for customers. A recent five-star reviewer wrote "I love these pens. I use them for Journaling and planning. They are also good for coloring as well. They write smooth and the ink has lasted longer than expected in the colors I use the most. There are so many color choices and varieties. Glitter inks are my favorite. I haven't been able to get the rainbow swirl inks to actually write in rainbow, but there's so much good about this set that outweighs that. Its a great value for the number of pens you're getting. So if you want good value and plenty of pens to choose from, this set of gel pens fits the bill."
The Teddy Shake gel pens are perfect for use in adult coloring books, journals, scrapbooks, or just plain writing or doodling. Teddy Shake will keep the current price of $27.99 as long as possible, and customers are reminded that they can receive free shipping on orders of $49 or more.
About Teddy Shake: "Desiring to make the world a more colorful and creative place, we at Teddy Shake work everyday to ensure you have the best gel pens sets on Earth. With hundreds of colors and various tones, we put our gel pens through massive Research and Development tests to make sure your creative flow never stops, and your creations are always perfect."
Release ID: 181488