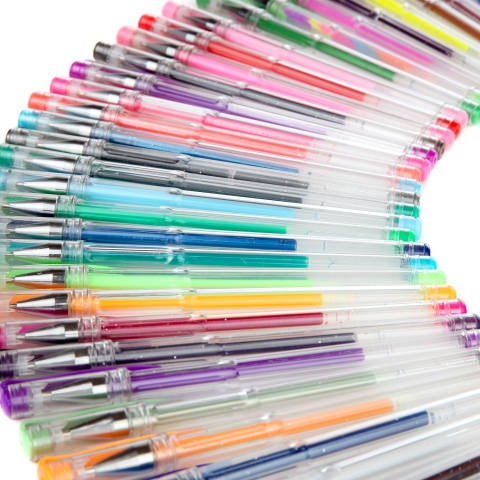 - May 3, 2017 /PressCable/ —
Since the launch of their neon gel pen set just a few months ago, the Teddy Shake pens have skyrocketed in popularity, becoming a best-seller on Amazon.com and customer favorite. Today a Teddy Shake spokesperson took a moment and issued a statement to remind customers that these Teddy Shake pens are designed to be safe for children.
"When as a company we decided to make a gel pen set, we decided it was important that these pens be non-toxic and safe for children," explained Teddy Shake spokesperson Bailey Anderson. "We took every effort to ensure our pens are acid-free and lead-free. Parents can allow children to use our gel pens, and be confident that these pens are specially designed to be safe for these kids."
Customer have loved the Teddy Shake gel pen set. Many have written reviews, letters or feedback to the company telling them that they love to use these Teddy Shake gel pens in scrapbooks, journals, adult coloring books, sketching or just plain doodling. One verified purchaser wrote a five-star review and said "I love these pens. I use them for Journaling and planning. They are also good for coloring as well. They write smooth, and the ink has lasted longer than expected in the colors I use the most. There are so many color choices and varieties. Glitter inks are my favorite. I haven't been able to get the rainbow swirl inks to actually write in rainbow, but there's so much good about this set that outweighs that. Its a great value for the number of pens you're getting. So if you want good value and plenty of pens to choose from, this set of gel pens fits the bill." Each set of Teddy Shake gel pens contains 105 pens, of many varieties of colors. Some of the color varieties include milky, rainbow, glitter, neon and metallic.
The Teddy Shake gel pens can be purchased on Amazon.com, and are currently marked down to a price of 19.99.
About Teddy Shake: "Desiring to make the world a more colorful and creative place, we at Teddy Shake work every day to ensure you have the best gel pens sets on Earth. With hundreds of colors and various tones, we put our gel pens through massive Research and Development tests to make sure your creative flow never stops, and your creations are always perfect."
Release ID: 193229