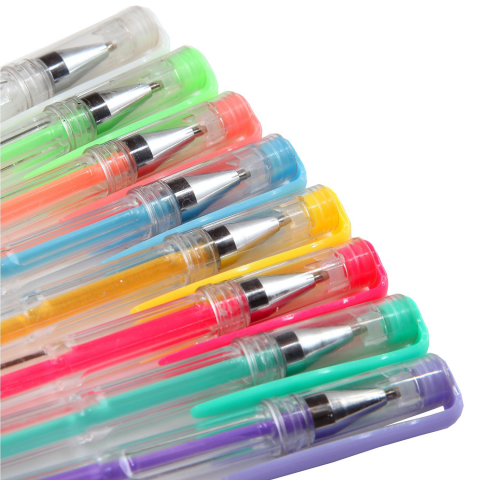 - January 12, 2017 /PressCable/ —
Children love color, and they love to add it to everything around them. Teddy Shake spokesperson Bailey Anderson issued a statement this week talking about why the Teddy Shake gel pen set is safe for use by children.
"When we designed our gel pen set, we wanted to design a high quality, top of the line pen," explained Anderson. "A significant amount of research and develop was invested to ensure that our gel pens had a sturdy casing and well-designed tip. These would ensure that our pens were comfortable to hold and provided a smooth flow of ink. Speaking of ink, we also made certain that the ink in our pens was non-toxic, acid-free and lead-free. With these features of the ink, our pens are qualified to be used in archival documents. What the quality pen and ink also means, is that this gel pen set is safe for use by children. We want parents to know that our pens are safe for their children, and to know that because of the quality of our gel pen, we are a perfect match for kids!"
The Teddy Shake gel pen set comes with 105 different colors in many varieties, including neon, glitter milky, metallic and rainbow. In addition to being a high-quality constructed pen, the Teddy Shake gel pens contain 60% more ink than other gel pens currently on the market. These gel pens are perfect for use in coloring books, journals, scrapbooks, homework, school projects or just plain doodling.
About Teddy Shake: "Desiring to make the world a more colorful and creative place, we at Teddy Shake work every day to ensure you have the best gel pens sets on Earth. With hundreds of colors and various tones, we put our gel pens through massive Research and Development tests to make sure your creative flow never stops and your creations are always perfect."
Release ID: 160734