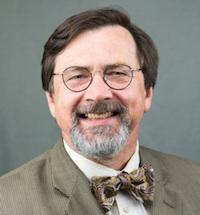 - October 31, 2020 /NewsNetwork/ —
A new report has been launched by a technology commercialization consultant dedicated to helping his clients understand and find solutions to the barriers between business, technology, and law in the digital world. Dr Steven A Wright explains his new report focuses on Go-To-Market (GTM) strategies that help businesses and individuals get their product in front of the right people.
Read the report in full at https://www.drstevenawright.com/go-to-market-strategy
The newly launched report explains a GTM strategy is a business tool and critical component of any business plan that details how the company will deliver its unique proposition to its audience and customers. Managers, product marketing specialists, and decision-makers use GTM strategies to coordinate their efforts and ensure a smooth launch of a new product.
Whether the company is entering a new product or geographical market, or the campaign is focused on the relaunch of an existing brand or company, using a GTM strategy can help says the report. It highlights the difference between a GTM strategy and a regular marketing strategy, which is intended to provide a long-term set of rules, principles, and goals including the five p's of the marketing mix.
A GTM strategy on the other hand, can be viewed as a relatively short-term strategy where the end goal is to map out and launch one specific product. Companies that implement this approach can customize it to include as many variables as necessary, but a good GTM strategy sets the plan for targeting the right pain point with the right sales and marketing processes, so the business can grow at an optimum pace, says the report.
For new businesses, an incorrect or suboptimal GTM strategy can cost years as it can cause companies to go in the wrong direction with product development and marketing. The report says having a GTM strategy can help keep a realistic and practical perspective that lets managers identify and pay attention to the less exciting aspects that are fundamental to business success.
A spokesperson said: "Commercializing technology research requires a GTM strategy when planning for commercial success. If you would like assistance in developing your GTM strategy you can contact Dr Steven A Wright directly via the website link provided."
To read the report in full, interested parties are invited to visit the link provided above. Alternatively, more information on the consulting services can be viewed via the website at https://www.drstevenawright.com.
Release ID: 88983597