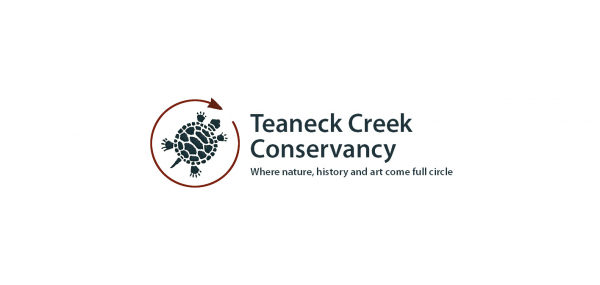 - September 10, 2019 /NewsNetwork/ —
The Teaneck Creek Conservancy (TCC) is pleased to announce The Laura and Marvin Mausner Fund to be used to support the work of the Conservancy. Laura and Marvin moved to Teaneck with their children Claudia and Dan in 1959, and were longtime supporters of the Conservancy. Marvin and Laura always relished being in the natural world despite their New York City roots, and enjoyed a lifetime of hiking, camping, canoeing and cycling around the world. They enjoyed hiking the trails at Teaneck Creek Conservancy and attending numerous programs at the adjacent Puffin Cultural Forum.
Laura was a lifelong teacher, starting her career in New York City and then teaching pre-kindergarten in the Hackensack Public Schools and tutoring in Teaneck's Lowell School after retirement. She ran The Music Hour preschool from her home in the '60s and in later years taught cello, piano and music theory to students of all ages.
Marvin's work with the Witco Chemical Corporation included researching detergent ingredients that would minimize impact on waterways; in his last years with that company he did environmental reporting and process evaluations to adhere to EPA regulations. In retirement Marvin consulted with the NJ Department of Environmental Protection on early plans for the Meadowlands, was instrumental in the beginnings of the Hackensack River Greenway Advisory Board (formed in 1995), and was an active member of Teaneck's Environmental Commission.
Since 2001, Teaneck Creek Conservancy has worked to protect and restore the unique 46-acre eco-art park, the hidden oasis in populated Bergen County with an emphasis on arts, history and environmental education. TCC's educational programming has brought delight to many, and plans are underway to upgrade and enhance the park through a habitat restoration.
The Fund will extend the Mausners' legacy in Teaneck for the benefit of generations to come. Projects supported by the Fund will reflect the Mausners' shared passion for nature, education and the arts, as well as their commitment to community-building, as all Conservancy programs and trails are open to the public. The Fund will support current and future projects at Teaneck Creek Conservancy including:
· Revitalization of the Harmony Garden, a musical experience in nature made using reclaimed metal, wood, and found objects.
· Programs focused on teens, specifically to reduce instances of vandalism within the park.
· Renovation and reinterpretation of the historical signs on Fycke Lane.
· Improvements to the Outdoor Classroom to enhance utilization for arts-based programming.
Teaneck Creek Conservancy is a 501 (c) 3 organization and donations are tax-deductible, with the Laura and Marvin Mausner Fund noted in the memo line of your check. We will gratefully accept anonymous donations that include instructions for exclusion from our donor list.
___________________________________________________________________________________________________________
About Teaneck Creek Conservancy
The Teaneck Creek Conservancy is a member-supported, non-profit organization dedicated to the reclamation and protection of the environmental, cultural, and historical legacy of the Teaneck Creek watershed. Since 2001, the TCC has been working hard to transform a once-neglected 46-acre parkland into a place of natural beauty complete with over 1.3 miles of groomed trails, Eco-Art projects like our Peace Labyrinth, an Outdoor Classroom, and restored wildlife habitats in our Bird and Butterfly Gardens.
To learn more, visit http://www.teaneckcreek.org
Release ID: 88917289