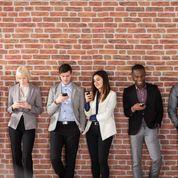 - September 14, 2021 /PressCable/ —
Olumo, a human analytics platform, announces its new report on what organizations can do to make their teams thrive. The report discusses the importance of "psychological safety" among employees and how to promote it in the workplace.
More details can be found at https://www.olumo.com/blog/creating-a-team-where-everyone-thrives
The new report helps management identify challenge areas in their teams so that they can create actionable insights on them. In doing so, organizations can promote better work culture as employees feel taken cared of and listened to. This strengthens the level of "psychological safety" in teams.
The term was coined by Amy Edmondson, a professor at Harvard Business School. Psychological safety refers to the level of confidence a person has in their team that their thoughts will be heard and respected and that they will not be embarrassed, rejected, or punished for voicing out their opinions. It is crucial, according to Edmondson, that organizations learn how to develop this safety to improve work culture and employee retention rates.
Still, many companies do not know where to begin. A question that Olumo has heard thousands of times is "How do I fix what I do not know?" This inspired the founders of Olumo to develop an intuitive system that guides organizations into how their employees truly feel. The software does this by measuring over 70 unique factors that employees value in a company, including psychological safety. Further details can be found at https://www.olumo.com/blog
From there, managers can ask "why" their employees have graded the company with the scores that they did. Employees can anonymously write down their reasoning in Olumo's system.
With the release of the new report, Olumo continues its mission of creating relevant conversations between managers and their employees.
The report states: "With Olumo's help, you can use heatmaps to capture real-time performance of the organization when it comes to people and culture. Best of all, Olumo's strategic analytics advisors act as your guide by assisting you in understanding and prioritizing the data that will enable you to deliver the business results you're wanting."
Interested parties can find more information by visiting https://www.olumo.com
Release ID: 89045173