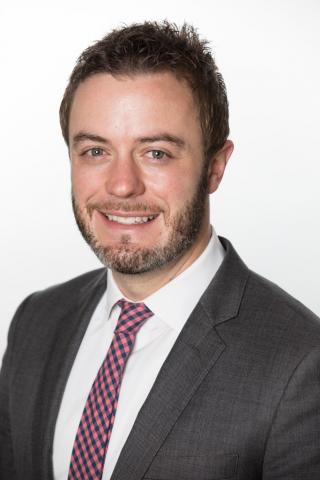 - June 21, 2018 /PressCable/ —
Adrian, Michigan – The Adrian Area Chamber of Commerce will host a U.S. Chamber Tax Talk visit on Tuesday, June 26, 2018 from 4:30 – 6:00 pm at the Christian Family Centre Auditorium.
Ben Taylor, Executive Director of the U.S. Chamber of Commerce's Great Lakes Regional Office, will deliver an update on the tax reform and facilitate questions about the law. "What will tax reform mean to our economy and to your business? Find out what is on the horizon in Washington with this updated information," Taylor said about his presentation.
The Adrian Chamber is inviting area residents, business owners and leaders in the community to the free event. "We believe this is valuable information for our community and want to help local businesses understand how the changes on the horizon may affect their business," explained Bill Kenyon, Interim CEO of the Chamber.
Consumer's Energy has partnered with the Adrian Chamber to bring the presentation to Lenawee County; and is one business represented in Lenawee County that will pass on savings of the tax reform.
"Consumers Energy was pleased to submit a proposal to the Michigan Public Service Commission that would lower customer bills starting in 2018 by approximately $200 million, as a result of the recent federal tax reform changes. We are thrilled to be able to pass along 100 percent of the savings from tax reform to the people we are privileged to serve. This underscores our commitment to people, planet and prosperity for all of Michigan," said Consumer's Energy President & CEO Patti Poppe, in an earlier published statement.
Other businesses throughout the Midwest are hiring, investing and growing because of the Tax Reform. They see the value of investing back into the growth of their business, their employees and the community.
"The Adrian Chamber would like to invite anyone from the community to attend," said Kenyon. "The U.S. Chamber is traveling the country to present information, with the opportunity for them to take comments back to Congress; so now is the time to provide feedback and get questions answered."
Reservations for the event are available through the Adrian Chamber office, or online through the website at https://www.adrianareachamber.com/summit-series/
About the Adrian Area Chamber of Commerce: The Adrian Area Chamber of Commerce is a membership organization that is a catalyst to the success of local businesses, creating a positive influence to promote, increase and enhance the economic prosperity of the greater Adrian Area in Lenawee County, Michigan.
Release ID: 363196