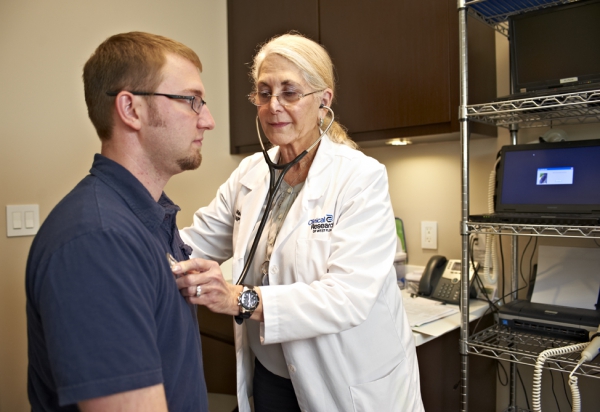 - January 16, 2018 /NewsNetwork/ —
Clinical Research of West Florida (CRWF), the leading medical research company based in Tampa Bay, Florida, has announced an exciting new study for patients suffering from a rotator cuff injury. The study will be testing the effectiveness of a new pain medication for this shoulder injury.
More information can be found at http://crwf.com
According to the American Academy of Orthopaedic Surgeons (AAOS), in 2013, almost 2 million people in the US visited a doctor due to a rotator cuff issue. Rotator cuff tears are common injuries, especially among athletes and professionals whose jobs require repetitive shoulder motion and lifting, such as nurses and other medical professionals, construction workers, caregivers, and retail workers. Symptoms of the injury include intense pain in the shoulder, limited movement, lack of muscle strength, and lack of sleep due to shoulder pain.
Clinical Research of West Florida has recently opened enrollment for the rotator cuff injury study. The study will be conducted at their Tampa research site and is open to participants aged 18 to 65 that have been experiencing shoulder pains for more than six weeks, but less than a year. Study participants may benefit from study-related medication and compensation. Participation in the study being open to all adults, with or without health insurance.
The state-of-the-art medical research company was founded in 1995 and has conducted more than 1,000 studies on chronic conditions such as arthritis, asthma, lupus and various pain studies. All studies comply with the latest FDA regulations on clinical trials.
Due to the high number of people experiencing issues with rotator cuff, this latest study is an important contribution to both the local communities and to medicine.
Clinical research studies are a crucial element in improving the health of this and future generations. By participating in clinical research studies, participants are helping in the development of many vital, groundbreaking treatments and medications for chronic medical conditions. Trials typically last from a few weeks to several years. Each participant receives all necessary information during the initial visit.
The latest study on rotator cuffs is part of the CRWF's efforts to assess the feasibility of new medicines for a wide range of medical conditions.
Patients can enjoy the many benefits of research at CRWF. Their modern facilities provide comfortable lounge areas, careful attention from world-class physicians, and little to no wait times.
A satisfied study participant said: " The professional staff at CRWF is so friendly! The offices are beautiful and more importantly clean and has everything needed to do their work! I have and do refer friends here!"
Interested parties can find more information by visiting the above-mentioned website or http://crwf.com/rotator-cuff/.
Release ID: 287422