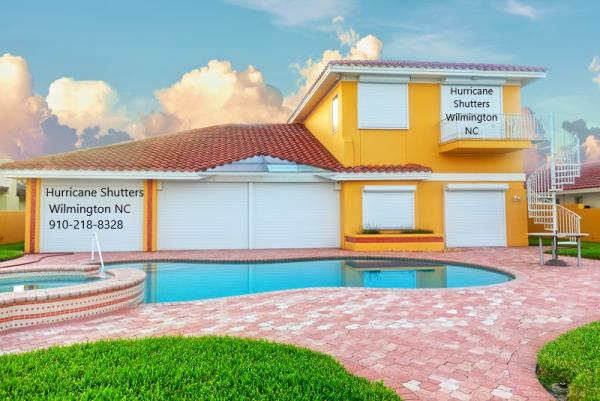 - October 15, 2020 /PressCable/ —
Hurricane Shutters Tampa, a business providing protection against hurricanes, tropical storms and other natural disasters for homes and businesses in coastal areas, recently launched a series of tips to help users better maintain their shutters and help them last longer.
More information can be found at http://hurricaneshutterstampa.org
With their new launch the company offers both hurricane panels and hurricane shutters in order to protect their clients' windows and doors. The main difference between panels and shutters is that shutters are permanently fixed to a building, while panels can be removed and stowed away if necessary.
The hurricane panels and shutters provided by Hurricane Shutters Tampa come in a variety of designs and materials, including polycarbonate, steel and aluminum. The company also offers either hand or electric-powered shutters for clients.
In their new report Hurricane Shutters Tampa talks about accordion shutters, a type of hurricane shutters named because of the way they fold up, and their need to have their tracks and screws oiled approximately twice a year. They also mentioned it is important to keep the shutter track free from debris and clean the shutters in both the open and closed positions with warm, soapy water.
The high airborne salt content of coastal areas like Tampa has the potential to cause early deterioration of accordion shutters, but regular cleaning can prevent this.
Their report also talks about another Bahama shutters which benefit from having their screws and moving metal parts lubricated twice a year. In their report Hurricane Shutters Tampa also recommends their clients clean them frequently to prevent unnecessary deterioration and to also keep them looking nice on houses and businesses.
Roll-down shutters are often the fastest way to protect a home or business in the event of a hurricane or other tropical storm, and they also serve as an effective deterrent against burglary. Hurricane Shutters Tampa provide roll-down shutters made from either polycarbonate or high-grade metal and install them above windows and doors.
The company recommends maintaining roll-down shutters by washing them with warm water and then completely drying them. They also recommend that users lubricate all of the roll-down shutters' moving parts and then getting rid of all excess lubricant for best results.
Interested individuals can call 1-813-547-6007 or visit the link above.
Release ID: 88980968