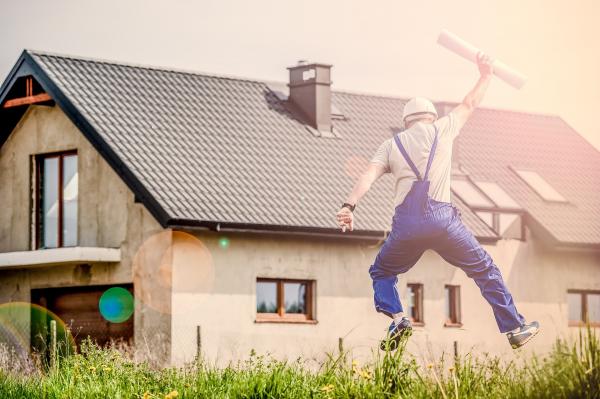 - November 1, 2020 /PressCable/ —
MoneySolutionsForYou.com in Tampa Bay Florida has launched a financing and working capital service for Real estate investors and house flippers in partnership with Fundwise Capital. The financing services are available nationwide for real estate investors requiring funding for down payments, rehab, carrying costs, construction, heavy equipment, hiring staff or marketing expenses.
Find out more at https://apply.fundwise.com/HouseFlipperFunding
The newly launched service is designed for general contractors, house builders and flippers as the company can provide access to funds faster than traditional outlets such as banks. Fundwise Capital offers up to $250K in personal loans with 0% APR and up to $500K for working capital through business term loans, including SBA.
Funding can be obtained in as little as seven days but on average is approximately 10-21 days. Each customer is assigned a senior funding advisor to help them through the application process and beyond If they are unable to acquire funds right away.
The company utilizes a data-driven algorithm to help clients strategize their application to ensure the best results are achieved. In addition, a loan marketplace setup can help clients secure better terms as lenders compete for their business.
Whether investors need a bridge loan to secure new property, acquire personal finance, or access working capital to secure heavy equipment for construction, MoneySolutionsForYou.com and Fundwise Capital has financing options.
Business owners and contractors who need to quickly secure funding for projects, make a down payment, or cover carrying costs can also benefit from the new service.
In addition to securing working capital and creative funding during these challenging times, MoneySolutionsForYou.com has also partnered with Project Blue to help companies collect the money owed to them from the US government. These often overlooked and little known money sources come by way of tax incentives and business rebates.
Any business including real estate investment firms that have five or more employees and have paid $50K or more in taxes during the last three years are advised to inquire about the incentives available.
A spokesperson said: "There are over 1,100 tax incentives and business rebates available for small businesses across the US. It is not a loan, it is tax-free money you can claim back, it's yours."
More information about this exclusive service, only available to qualified clients is available at this link http://free-money.moneysolutionsforyou.com
A spokesperson added "At MoneySolutionsForYou.com we aim to help startups, real estate investors, and existing business owners gain access to creative funding sources from zero to low interest capital based on the client's personal credit, unsecured lines of credit and other options including reclaiming money many never knew they had coming to them. Creative financing can be a great alternative to SBA loans."
For more information interested parties are invited to visit the links above or go to http://moneysolutionsforyou.com
Release ID: 88983718