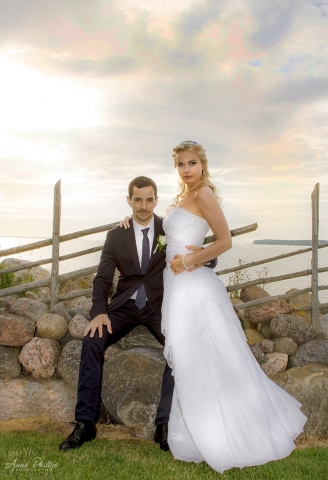 - March 9, 2017 /PressCable/ —
Tampa Bay Fashion and Wedding Photographer Anne' Phillips is pleased to announce 10 years of faithful, professional services to the fashion and wedding industry all around the world. To commemorate this, the company has committed to giving back a portion of its sales to a local charity.
More information can be found on her company website at: http://aphillipsphotography.com.
Owned and operated by Anne' Phillips, the Tampa Bay based photography company has been a part of high profile fashion events and weddings in the United States, the Caribbean and the world at large. According to Phillips, her passion for art, dance and fashion has led her to pursue her dreams both in front of, and behind, the camera.
It is this experience in the arts that has set Phillips apart from other professionals in the photography business. Although she has over 20 years of experience, according to Phillips, she started out as a fashion photographer just 10 years ago, where she then ventured out into the wedding photography business.
Her exclusive style, creativity and keen eye is highly appreciated by her clients locally and abroad. She is known among many for her unique ability to make a simple wedding or event look like a professional spread in a fashion magazine. According to Phillips she is acknowledged by many as "professional, friendly, positive, passionate, enthusiastic, patient, understanding, an expert in placement and lighting, and an outside-the-box thinker."
Since relocating from Estonia to Tampa Bay, she has extended her services to many. She has especially devoted a lot of her expertise to the Tampa Bay area and has loyally participated in Fashion Week Tampa Bay for seven consecutive years as the lead house photographer. Phillips' devotion to delivering premium services to her community earned her Tampa Bay Biz Journal's title as favorite Tampa Bay Photographer.
In celebration of her 10-year existence, Phillips has decided to honor her hometown by donating 10% of any photo package purchased in 2017 to the local SPCA in Tampa, a nonprofit that advocates for the 'humane treatment of animals, bringing people and pets together and helping to prevent animal cruelty.'
Phillips proudly celebrates her collaboration 10-year anniversary with SPCA as she strongly believes in giving back to her community. "I believe it is my duty to give back to Tampa Bay which has been my home for the 10 plus years since I've moved from Estonia. I have gained so much from being here and I feel that is the least I could do for my community and those who don't have a voice," Phillips expressed.
Full details of her services are available on her website where interested parties can also get in touch with Anne' using the contact form provided.
Release ID: 175929