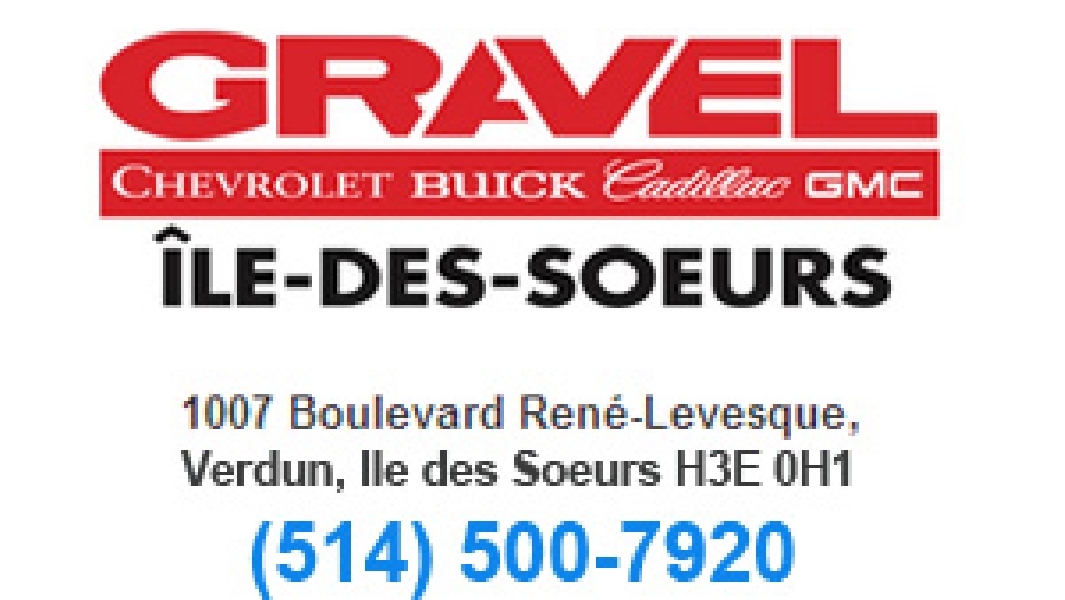 - August 22, 2014 /MarketersMEDIA/ —
Montreal, Canada – /PressCable/ —

When it comes to buying a car the most important part is without any doubt the road test yet a lot of people simply do a quick run around the block with a sales person by their side. How boring is that? How is anyone suppose to really get a good feel for a car by only driving it for 5 minutes? It's simply impossible which is why the Group Gravel offers interested buyers a chance to test drive most cars they sell for 24hrs so that they can ride it in different conditions, they can see how it fits in their garage, they can load it up and bring their family along to see how it reacts when fully loaded, just like real life…
Buying a Chevrolet in Brossard, Montreal downtown and surrounding areas, Nun's Island, Pointe St-Charles, Verdun, etc has never been easier than by visiting Gravel Auto on Ile des Soeurs or calling ahead to book a 24 hours test drive.
When Nun's Island is too far for people people need to know that Gravel also has a dealer on Decarie which also offers all the Chevrolet models
Here's a video (link here) with Mr JC Gravel himself explaining why they are considered the go-to dealer to buy any Chevrolet:
Here's an excerpt:
"…Hi this is J-C Gravel from Gravel Chevrolet in Nun's Island. I'd like to welcome you to join us in Nun's Island because we're the specialized Chevrolet dealer for the greater Montreal area. People come from Brossard, Longueuil, Three-Rivers. Especially down-town, Verdun and Pointe Saint-Charles and even as far as Gaspe! . Bottom line, we are the specialist. We've got a big inventory of Chevrolet for you and special prices that you can…"!
So once again to get a better idea of which Chevrolet people should buy, they should take advantage of this great offer and make themselves at home by doing a 24hrs road test in a brand new Chevrolet-Brossard and the greater Montreal area.
Contact Info:
Name: Jean-Claude Gravel
Organization: Gravel Auto Ile des Soeurs
Website: http://en.gravelauto-iledessoeurs.com
Phone: (514) 500-7920
Address: 1007, boul. René-Levesque, Verdun, QC H3E 0H1
Release ID: 60295