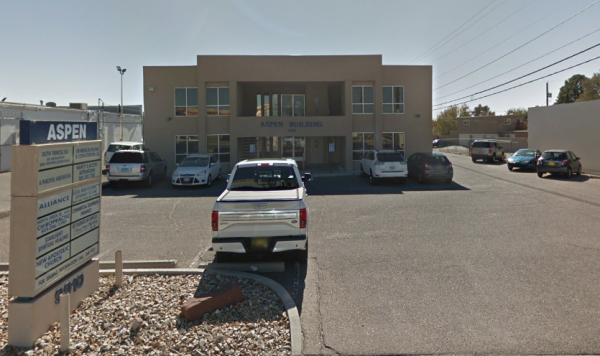 - March 19, 2019 /PressCable/ —
TJATAWAY, a private equity firm focused on investments in targeted segments of the service business industry, today announced its intentions to sell by owner the Aspen Office Building of its Albuquerque, New Mexico portfolio for $98.40 per square foot well under the current cost of construction. It will consider all offers.
Upon the sale of the office building, TJATAWAY will continue to own its New Mexico real estate portfolio, which consists of properties in the Albuquerque market. TJATAWAY principles have been investing in highly visible office buildings which cater to local service businesses providing them with alternative means of creating equity instead of paying rent, for over 25 years.
Michael Nickles, Managing Director of TJATAWAY, said, "After having excellent appreciation on the property's value, we are pleased to make Aspen Office Building available for a single use or multiple use service company looking to relocate into their own building. With further investments, we are committed to delivering highly visible quality office building space for the small to medium sized service business owner."
Many small businesses will use an SBA 504 Loan for the purchase of their own commercial property. With the SBA's 504 loan, owners can finance this business investment with only 10% down. The loan is designed for business owners looking to buy their own property to fund retirement, to build equity from investing instead of supporting a landlord with rent payments, and to take advantage of numerous tax benefits that come with property ownership.
"The Aspen Office Building is perfect for attorneys, accountants, therapists, consultants, property managers, financial advisers, and other service businesses seeking to own their own building with high visibility in the Albuquerque Northeast Heights and Uptown areas." Nickles continued, "We love to sell by owner because it can save the buyer tens of thousands of dollars in commissions".
Full details about the offer to sell can be viewed on the website: https://aspenofficesuites.com/
The closing of the transaction is subject to usual and customary closing conditions as well as regulatory review and approval, which is anticipated upon consideration of all offers. TJATAWAY invested in the Aspen Building in November 2009. Legal counsel and escrow advisers will oversee the closing of the transaction.
TJATAWAY is known for its small business property ownership expertise, quick closings, and helping renters become owners throughout the service industry, with a history of serving its buyers well.
All those with questions are invited to get in touch with TJATAWAY via the website, https://aspenofficesuites.com/.
Release ID: 493423