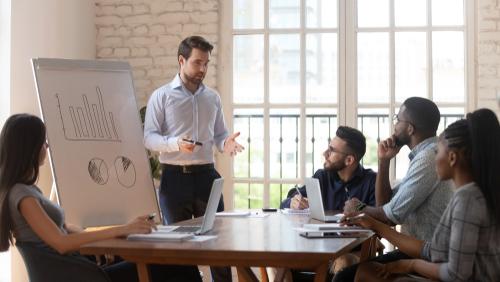 - August 23, 2021 /PressCable/ —
Blumberg Advisory Group has just published a new blog post, Syncron and Mize Join Forces To Bring New Value Enhancing Service Lifecycle Management Capabilities to Market. The research and consulting firm specializes in enhancing services and management procedures for commercial and industrial companies.
For more information, visit: https://www.blumbergadvisor.com/blog/syncron-and-mize-join-forces-to-bring-new-value-enhancing-service-lifecycle-management-capabilities-to-manufacturers-and-their-service-eco-system-partners
This latest blog post will enable stakeholders and industry members to understand how the Mize-Syncron merger will affect the wider manufacturing, distribution, and service-provider ecosystem.
Blumberg Advisory Group has become a leading consulting firm for the field service and reverse logistics industry. The company helps commercial clients manage services and identify critical industry needs. The firm's market research and systems development experts create complete strategies so commercial clients can optimize their long-term growth.
This blog post provides a comprehensive overview of the far-reaching implications of the Mize-Syncron merger. According to the blog, this new entity will combine its customer base of over 200 respected brands in the automotive, construction, industrial engineering, and med-tech industries.
The companies also present a natural fit, as they provide slightly different products and solutions for manufacturing companies and their partners. Through this merger, the companies can now offer a comprehensive, single platform to manage inventory planning, predictive monitoring, field service, depot repair, and more.
According to Blumberg, there has been a critical market need for the integrated Service Lifecycle Management (SLM) service that the merged companies will now be able to provide. As such, the merger effectively positions the companies as global SLM leaders.
The publication also features direct insights from the firm's President, Michael Blumberg. Blumberg expects the partnership between Syncron and Mize will enable the companies to provide more innovative management solutions for manufacturers, distributors, and service providers.
With this blog post, Blumberg Advisory Group reaffirms its commitment to providing commercial clients with the latest market research to identify trends and opportunities for growth. The research and consulting firm has also developed a strong reputation for its quality services and level of client care.
One satisfied client said: "Blumberg Advisory Group have been our go-to resources for market research studies, strategy development projects, and business benchmarking in reverse logistics, e-waste, and aftermarket services. Their work provided information that has enabled understanding and increased focus on the critical factors for success."
Interested parties can read Blumberg Advisory Group's report and learn more about their services by visiting:https://www.blumbergadvisor.com/blog/syncron-and-mize-join-forces-to-bring-new-value-enhancing-service-lifecycle-management-capabilities-to-manufacturers-and-their-service-eco-system-partners
Release ID: 89042879