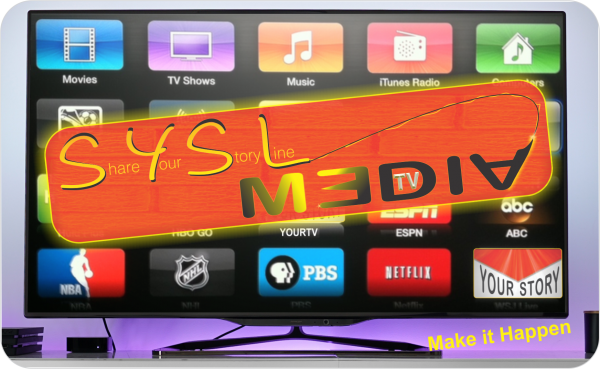 - April 14, 2020 /PressCable/ —
SYSL Media has launched a new video service for marketers to benefit from TV stream advertising and lead generation. The TV stream exposure service allows entrepreneurs and business owners to get their content in front of more people and build brand awareness successfully.
More information can be found at: https://sysl.media/4yourclients/
The site explains that SYSL Media is rolling out channels and a video system that allows users to manage their own channel or podcast. In addition to this, they will be able to become part of a co-op channel or podcast, and advertise on a channel stream or podcast.
An entry level rollout will be provided, with a grandfathered price structure to make it more accessible and streamlined.
SYSL Media will provide a range of platforms to allow businesses, professionals, creatives and entrepreneurs to get maximum exposure to share their storyline. Whichever audience they serve, they can use video to access more people on an ongoing basis.
Streaming video services has become a hugely popular way for business owners to get messages across to their target audience. For example, Roku and Amazon Fire have been opened up to allow video marketers to create customized video channels.
These can then be distributed across devices and connected TV platforms. In this way, entrepreneurs can reach out and engage their target audience in new and effective ways.
With video streaming, marketers can create personalized channels using custom layouts. These can then be distributed across major platforms, getting more high quality exposure for the brand.
With traditional TV and radio fading into the background, streaming services are becoming increasingly popular. Now is a better time than ever before to get involved and use the service to its advantage.
Video is proven to increase engagement and encourage leads to become paying customers. Now businesses can harness the power of TV stream exposure to maximize their online presence.
Full details can be found on the URL above.
Release ID: 88952876