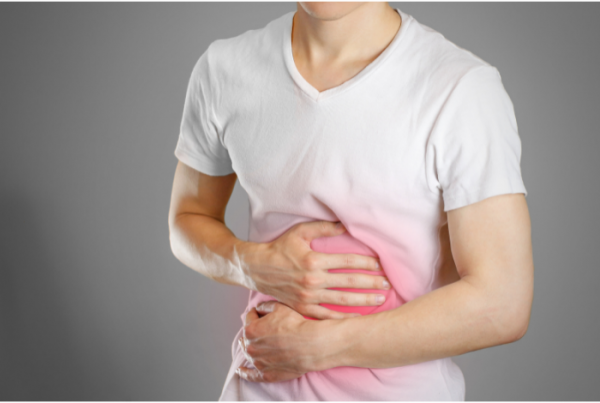 - July 27, 2021 /PressCable/ —
Naturimedica, a wholistic natural medicine clinic based in Sydney, released a new clinical case study on the complete resolution of chronic, severe diarrhoea in a 17- year-old teenager, utilising nutritional therapy based on the IgG food sensitivity testing. The case study demonstrated that following the elimination diet based on the test results led to resolution of all gut symptoms.
In addition, the case study also demonstrated other major improvements in the client's health including back to normal energy levels, no brain fog (problems with concentration) and muscle gain.
The case study is available at https://www.naturimedica.com/optimal-healthy-gut-diet-plan-a-case-study/..
Naturimedica's owner Joanna Sochan, a Sydney Naturopath and Nutritionist, has significant clinical experience in restoring gut health, food intolerance testing, and utilising nutrition as medicine. She has special interest and experience in helping clients looking for answers to their chronic gut problems. These include diarrhoea, constipation, reflux, microbiome imbalances or parasitic infections of the gut. This important case study reveals in a practical way what's possible with the right therapy, testing and guidance.
She said: "More than a year into our clinical study, the healthy gut elimination diet is proving to be a safe and effective nutritional therapy, not only for gut dysbiosis but also for related conditions such as hormone imbalances, autoimmune disorders and hard to treat skin conditions. It's particularly effective for the majority of gut disorders we see in clinic. We find that following the elimination diet based on the IgG food sensitivity testing significantly decreases gut inflammation (and inflammation throughout the body), improves digestion and elimination, decreases leaky gut, and calms down the immune system. These positive changes support and speed up the gut repair processes in the vast majority of our clients".
Notably, the gut and digestive repair therapy documented in the case study was solely based on modifying the client's diet, adhering to certain food combining principles and adequate hydration. The client took no supplements for the duration of the nutritional therapy. The significant improvements in symptom manifestation indicated significantly decreased gut inflammation (and lower inflammation systemically), gut barrier (leaky gut) repair as well as better functioning immune system.
If you have been searching for an online gut naturopath or nutritionist helping clients across Australia, please contact Joanna. More information can be found at https://www.naturimedica.com
About Naturimedica
Naturimedica Whollistic Wellcare was founded in 2012 by Joanna Sochan. She established the natural health practice to provide personalised health and wellbeing solutions in a supportive environment, and to make available important health information that may not be readily accessible from more conventional sources. Joanna has clinical expertise in all gut and digestive disorders including parasitic infections of the gut, food intolerances and reactions, liver health – especially fatty liver disease (NAFLD), leaky gut and microbiome balancing.
Release ID: 89038657