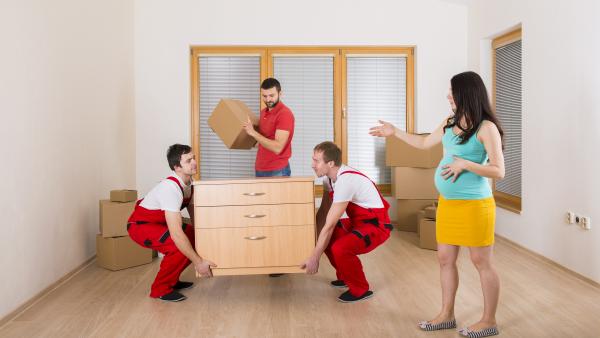 - May 12, 2021 /PressCable/ —
Umzugsofferten24, a Zürich-based company helping people make better moving decisions in Switzerland, announced updates to its quotes comparison services.
More information can be found at https://www.umzugsofferten24.ch/en
The latest announcement aims to help people moving within the country to save time when picking a company to help them.
Umzugsofferten24 offers five quotes comparing different Swiss moving companies within 24 hours for all customers. The businesses shown are subjected to quality controls, with all previous reviews visible to the user. The service is free of charge.
To get a quote from Umzugsofferten24, customers fill out an online questionnaire. They can choose whether they want help with only moving, or if they would like assistance with handover cleaning, too. Movers can also compare prices for moving in between different cities.
Though based in Zürich, Umzugsofferten24 operates within all of Switzerland's major cities. These include nearby Winterthur, as well as Geneva, Bern, and Basel. Beyond looking at the best rated moving and cleaning companies, comparing costs is also provided. Movers can examine relocation services across various price points to ensure what they're getting is affordable.
The company's five quotes in 24 hours service is available to residential movers, but can also be accessed by commercial customers looking to move offices. Customers are contacted by one person during the offer stage, and don't need to have a prior home visit.
Umzugsofferten24's website is available in both German and English. When using the quotes comparison, customers can also make requests in French. The company also offers support for those moving out of Switzerland to other countries.
The latest announcement forms part of Umzugsofferten24's commitment to providing the best quotes for movers at a fair price, while also ensuring that they don't need to spend weeks waiting for these.
Umzugsofferten24 is based in the heart of Zürich's old town. Since it was formed, the company has become known as one of Switzerland's most reliable companies for relocation services.
A company spokesperson said: "Moving around Switzerland should be a breeze, but people often try to do everything themselves. Unfortunately, they then waste a lot of time and risk choosing a company that doesn't care about them or their goods. We created our online service to help customers pick the best relocation companies tailored to their needs."
Readers interested in learning more about Umzugsofferten24's relocation services comparison quotes in Switzerland can visit https://www.umzugsofferten24.ch/en for more information.
Release ID: 89013889