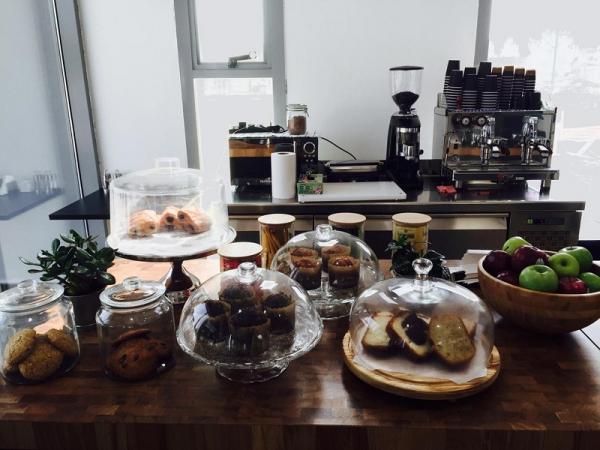 - October 31, 2018 /PressCable/ —
On Sunday September 9, 2018, the SwissCanonica Group launched their new school café brand in Dubai – Cano Café. The launch was tremendously well received and enthusiastically embraced. Cano Café is designed specifically to fill the niche market for private school cafes that serve parents and school staff.
Canonica Restaurant & Catering LLC, the Dubai-based branch of SwissCanonica Group, currently supplies healthy, fresh school lunches to hundreds of children in Dubai across three schools. They also operate 2 parent's cafes and supply food for another café.
Vincent Canonica, CEO of SwissCanonica, says "Our company has quickly gained a reputation as one of the top catering companies in Dubai because of our commitment to quality ingredients and strict food safety policies, which ensure that we provide the best school lunches in Dubai."
Vincent went on to explain "Our new café brand, Cano Café, compliments our school catering division, offering schools a one stop solution for all their F&B needs."
SwissCanonica has long been a leader in airport food & beverage operations, with over 70 years' experience operating in Geneva Airport. Today the Group operates units across Switzerland, U.A.E. and the United States. Besides F&B operations, the Group is active in hotel management, airport laundry, special event catering and chocolate production.
Canonica is the Group's artisanal chocolate label, where they produce the finest Swiss Chocolate by hand, using age old techniques combined with cutting edge technology. The result is some of the best chocolate in the world. Travellers to Geneva Airport, San Francisco Airport and Newark Airport are able to buy chocolates from SwissCanonica retail outlets, while guests of Emirates Airlines First and Business Class can enjoy their chocolates at certain times throughout the year.
Cano Café is the latest concept from the SwissCanonica Group as it continues its world-wide expansion. Besides opening new concepts in the United States, the Group is committed to expanding operations in United Arab Emirates.
Release ID: 434363