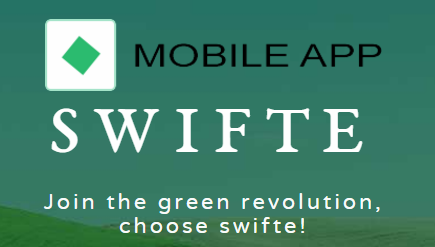 - September 24, 2016 /PressCable/ —
When students get accepted into college, their told all about how critical this journey is to your success in the real world. They are also told about all the events they will attend throughout your academic journey. Whether it's traveling for a lecture, or going to events for a student organization, college students rely on transportation to get them to their destinations. Freshman college students at most universities aren't allowed to have a car on campus. Trying to ride a bus or take an Uber is not always time consuming or economically effective.
Justine Avoudikpon, a senior, obtaining her degree in Finance and International Business, at the University of Georgia, noticed that and wanted to know how she can make a change. Not only to, find a way to convince students to carpool, but to also reduce carbon dioxide emissions from driving to different destinations. Swifte was alas born. Swifte is a green, secure and convenient university ride-sharing app for students by students. By 2018, Swifte aims to help reduce 1,000,000 pounds of carbon dioxide. Swifte goal is to also reduce traffic in the USA and help over 20 Million college students.
Swifte was released in April 15, 2016, on Apple and Android devices. In order to use Swifte, students must create a profile with their university-associated email address, as well with their Facebook profile. Facebook, will notify students of how many mutual friends they have with their driver, to figure out if the driver is trustworthy. Drivers must include their driver's license and insurance to be approved for driving. Also, students can send the profile of their driver, to parents and friends, for extra safety measures.
Avoudikpon has just realized Swifte 2.0 with on September 15, 2017, with updated changes to the app. Once students sign up, they will know be prompted to choose their favorite music, so the driver can play the genre throughout the car ride. The update also offers a simpler navigation and affordable prices. Student drivers set the price and students are able to find rides to other cities for under $10.
Swifte is a company that strives to be green, secure for students, convenient, and economical. Swifte currently has brand ambassadors in over 15 schools, including California, Georgia, Iowa, Louisiana, and Texas, with more states to come.
Release ID: 134180