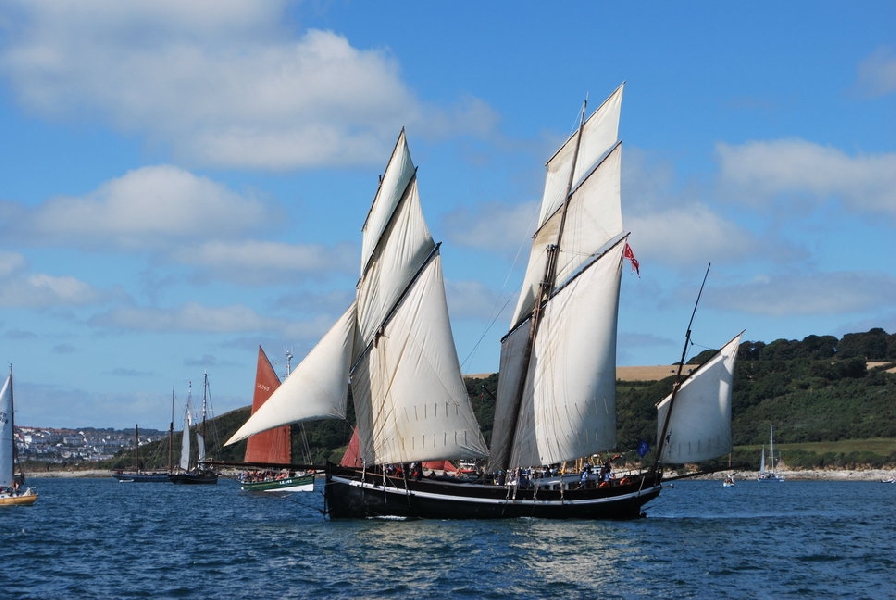 - February 10, 2015 /PressCable/ —
From April 2015, Grayhound Lugger Sailing will be offering five cross channel sailing adventures delivering cargo in the most sustainable way. As the first British sailing vessel to provide this unique experience it is an opportunity not to be missed for any adventure seekers.
The sustainable shipping and cargo voyages consist of 14 catered nights on-board, two channel sailings, night watches, hand loading and off loading of boxes of Ale, vegetables, wine, oats and buckwheat. The experience involves sailing a traditional 18th Century Lugger, delivering up to 4.5 tonnes of Breton and West Country produce across the channel. 
Becoming an 18th century crew member will be hard work, and any potential crew will be busy and expected to join in many of the traditional sailing tasks like ship maintenance, splicing, cooking, cleaning and of course sailing the lovely ship. It is not a relaxing holiday by the sea but should provide for some lasting memories.
As a crew member, previous sailing experience is not required but a reasonable level of fitness is advised. Mucking in and learning new skills together with becoming a true member of the team are key requirements of joining any voyage. This type of trip could leave participants both exhausted and quite possibly sea sick so are not for the weak willed.
Sustainable shipping in this most pure form, sailing cargo, reduces damage to the environment and is a rewarding and very exciting movement happening right now.
Following in the path of another great vessel, the Tres Hombres, Grayhound Lugger Sailing very much want to emulate what is being offered by Fair Transport with regards to traditional cargo sailing but with a Cornish twist.
As the first British vessel to offer this kind of adventure and service, anyone taking the opportunity will become a pioneer which is a rare thing in today's modern world.
Grayhound Lugger Sailing, based in Cornwall,  was setup by Marcus and Freya who had a dream to bring back one of the most traditional forms of sailing known to British shores. From the dream in 2010, the reality is now that a replica 18th century Cornish 3 masted lugger has been built and launched, and one of the most unique sailing experiences is now available to anyone with an adventurous spirit.
Release ID: 74081