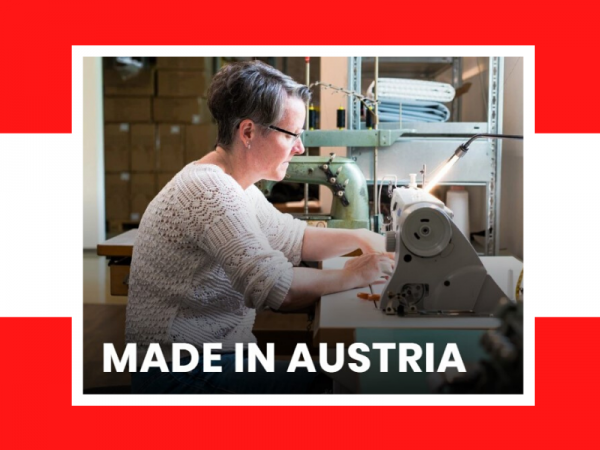 - June 19, 2020 /PressCable/ —
Austrian outdoors equipment brand Alpin Loacker has launched its Made in Austria line of everyday products made from high-quality materials and handcrafted in its workshop.
More information can be found at https://www.alpinloacker.com/collections/made-in-austria
Alpin Loacker's Made in Austria line currently includes Merino wool hiking socks that retail at €20.00 per two pairs; a waterproof hip bag priced at €49.00; a waterproof toilet bag that costs €24.00; and a dry bag made of Dyneema, which retails at €24.00.
The company said that the dry bag is capable of 100% waterproofness owing to its material. The fabric used is developed by Dyneema, a manufacturer that produces high-strength but lightweight synthetic fiber capable of withstanding extreme conditions and even explosions.
The hiking socks are comfortable, fast-drying, and capable of inhibiting the formation of foul odors owing to the antimicrobial properties of Merino wool.
These products are manufactured at the company's recently opened workshop. According to the company, it hired an experienced tailor to develop and produce their new offerings.
Founded in 1993, the Alpin Loacker brand is known for its top-quality and environment-friendly outdoor gear, such as water bottles and lunch boxes that can be recycled easily and contain no harmful chemicals like BPA.
Alpin Loacker is known for its sustainable products and practices, setting aside a portion of its sales for special causes. For one, it donated clothes worth over €10,000 in 2019 to Friends of Larguta, an organization helping one of Europe's poorest regions.
According to the company, its passion for sustainability, resource conservation, and value creation inspired the creation of its new product line.
"This time, we would like to introduce to our customers our little passion project inspired by our dedication to sustainability and resource conservation," a company spokesperson said. "The Made in Austria line is made of strong and robust materials that can stand the wear and tear of everyday use, which means that they won't end up in landfills anytime soon."
The release of this new line comes on the heel of the company's announcement of its decision to make its products available internationally. To learn more about Alpin Loacker Made in Austria products or for purchases, visit the URL above.
Release ID: 88964382