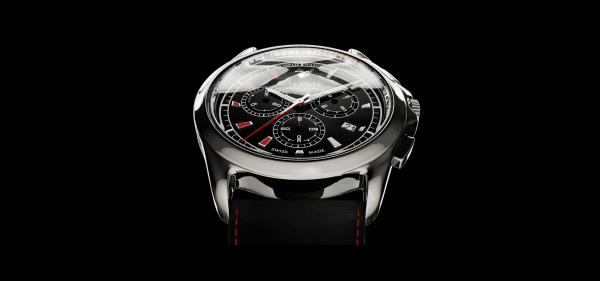 - June 8, 2021 /PressCable/ —
Customers looking for the latest Men's Luxury Swiss Watch will soon be able to purchase Galante Men's Watch by Olympus Watch Co. . Today Jenna Zhang, CEO at Olympus Watch Co. releases details of Galante Men's Watch's development.
Galante Men's Watch is designed to appeal specifically to Watch and Supercar Enthusiasts and includes:
Each watch comes with a piece of an actual reclaimed Lamborghini Gallardo encased in sapphire crystal on the case back. – This feature was included because It's the only timepiece in the world made with a Lamborghini. This is great news for the consumer as it provides pride of ownership, sentimental value, and an interesting story to tell.
The watch is handmade in Switzerland and recognized by the Swiss FH – This was made part of the product, since this is an indicator of precision timekeeping, a heritage symbol, and impeccable quality. Customers who buy the Galante Men's Watch should enjoy this feature because it gives the customer a guarantee of a high quality handcrafted watch at an incredible price point.
This watch has a flexible design that fits with any occasion – Olympus Watch Co. made sure to make this part of the Men's Luxury Swiss Watch's development and designed this with the thought of making a watch that not only looks striking but can be used as an everyday watch. Customers will likely appreciate this because you have the ability to wear this watch with a variety of outfits and multiple occasions.
Jenna Zhang, when asked about Galante Men's Watch said:
"As a car enthusiast and watch lover, I wanted to create something that caters to Lamborghini fans in this first collection. The first collection launches on July 15th, 2021 on Kickstarter. This collection is limited to 1600 pieces. The first 100 backers will receive an exclusive first-adopter pricing of $449, 55% off regular retail pricing"
This is Olympus Watch Co.'s first release of a new product and Jenna Zhang is particularly excited about this release because the newest line, "The Galante Collection" is inspired by the iconic Lamborghini Gallardo Dashboard.
Those interested in learning more about the business can do so on the business website at https://www.olympuswatches.co/pages/signup
Those interested in purchasing can go directly to the product listing, here: https://www.olympuswatches.co/pages/signup
Release ID: 89025427