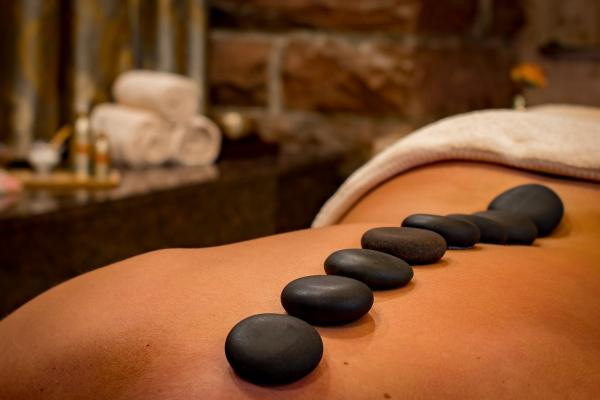 - December 19, 2020 /PressCable/ —
Folsom CA – Super 5 Spa is the pioneer of affordable massage services in Folsom, CA. The intention is to promote a healthy lifestyle through therapeutic massage and foot reflexology. Those looking for any of the following services such as a Swedish Massage, Deep Tissue Massage, Shiatsu Massage, four Hands Massage, Foot Massage or even a Back Walking Massage Can contact the service provider to schedule an appointment.
At Super 5 Spa one can still get our great services and in a totally private room which practices safe distancing and the wearing of masks. All of our clients are entitled to know that the experience is 100% safe while the benefits of our services remain to provide peace, serenity and relaxation at affordable pricing.
If you would like to book a treatment simply go to our easy to navigate website at:
To better understand the services provided by our trained masseuses we have described how our luxury and affordable services provide benefits that all bodies need.
· Swedish Massage – A form of manual therapy which focuses on the assessment, treatment and rehabilitation of musculoskeletal pain and associated pathologies. Swedish Massage incorporates trigger point therapy and a wide range of soft tissue massage and manipulation including: muscle energy technique, dry needling, and joint mobilization. Our therapists also use stretching, nutritional advice, exercise prescription, postural advice and education, heat and cold therapy, ultrasound and TENS.
· Deep Tissue Massage – Designed to relieve severe tension in the muscle and the connective tissue or fascia. It is often recommended for individuals who experience consistent pain, are involved in heavy physical activity (such as athletes), and those who have sustained physical injury. It is not uncommon for receivers of deep tissue massage to have their pain replaced with a new muscle ache for a day or two.
· Shiatsu Massage – As well as the points and meridians of acupuncture, work with the physical body, muscles, joints, blood and so on, is included. Massage type strokes like kneading or effleurage are part of shiatsu. It is characterized by extensive use of pressure techniques over acupoints often done using thumb or palms. Shiatsu is used to treat a wide range of chronic conditions, such as headaches, PMS, digestive disorders, fatigue, insomnia, fibromyalgia, stress, anxiety, and musculoskeletal pain, including low back, neck, and joint pain.
· Four Hands Massage – Four-Hands Massage is great for spa-goers who have a difficult time letting go of day-to-day thoughts and stresses during massage treatments. In a four-hands massage, two therapists work on one client, often using synchronized moves. A four-hands massage can be like experiencing two full body massages at the same time. Massage therapists will use the client's body as a form of canvas onto which they choreograph slow, detailed moves of varying paces and pressures.
· Foot Massage – Deeply relaxing and therapeutic modality for those suffering from plantar fasciitis, ankle injuries or even everyday work and play. Your massage therapist will apply traditional Swedish and sports massage techniques to the foot, calf and upper leg. This will not only help relieve the toe pain, ankle pain, plantar fasciitis and common forms of arthritis, but can also decrease stress and anxiety in the entire body. In addition, a variety of stretches can be beneficial. With pain and sensitivity in the foot, heel and calf areas, be sure to communicate your pain levels with your massage therapist during your treatment.
· Back Walking Massage – Well trained and qualified masseuses use feet in several way to knead the tissues on the patients back. The masseuse varies pressure of her feet by using props such as bars that help to control the process. These techniques help to correct imbalances in the body and thereby resulted in an improvement in the health of the patient.
Getting a massage can do you a world of good. And getting massage frequently can do even more. This is the beauty of bodywork. Taking part in this form of regularly scheduled self-care can play a huge part in how healthy you'll be and how youthful you'll remain with each passing year. Budgeting time and money for bodywork at consistent intervals is truly an investment in your health. And remember: just because massage feels like a pampering treat doesn't mean it is any less therapeutic.
To experience "body nirvana" give us a call to schedule your customized spa and massage experience. Low rates apply if you schedule before 12 noon. Call us for details at 916-458-4703.
Need to learn more visit our website at https://www.super5spaca.com/services
Release ID: 88990633