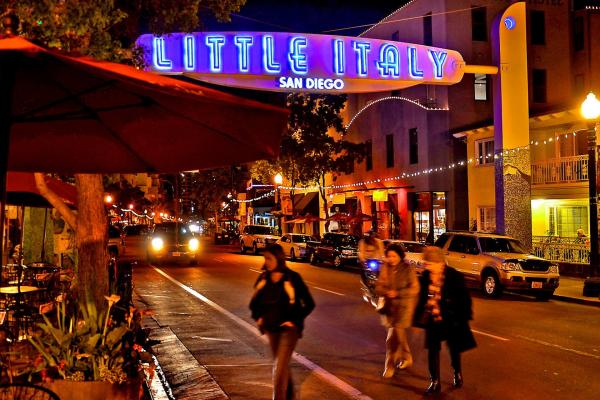 - January 25, 2020 /PressCable/ —
San Diego, California- Local favorite IV hydration bar in Colorado have a just made a huge announcement. Coming December 2019, a brand new Onus IV Hydration bar is coming to sunny Southern California, by way of San Diego. The business is excited to announce the new location and believes it will be a huge hit for those looking to hydrate while they vacation in paradise, or, for locals who are spending the day out in the waves, or golfing under the big california sun. Either way, whether geared towards locals or traveling families, IV hydration should be on everyone's list of things to do while in sunny San Diego.
According to the company's owner, the business' retail spot is not quite open, however Onus IV bar is offering mobile IV services to those who are interested in receiving all of the wonderful benefits of IV therapy without leaving the comfort of their own homes. Onus IV, who has been an established business in Colorado since 2017 is extremely excited about the announcement of the new location and the potential success of crossing over the border to new states.
Chaz Faulhaber had this to say about the move to Southern California. "Onus iV today looks very different from the company we started out of the garage, and San Diego is a big part of that shift. From tackling new compliance laws to adjusting policy & procedures, which are all based on ER protocols, I'm happy to say this is the best version of the brand I've seen & it's extremely fulfilling to witness as a business owner."
Onus IV bar was created in Denver by a group of mountain biking enthusiasts who wanted a way to be able to play in the adventurous outdoors of Colorado while not having to suffer through dehydration in the process. The business saw so much success with its original location, they expanded into 2 additional spots including on in Beautiful Boulder, Colorado.
The successful business model of the States best IV bar in Denver and Boulder is likely to show just as much stability with the expansion into southern California. The IV hydration industry is up and coming in California and will quickly become one of the go-to experiences for athletes and avid surfers in the area.
More information can be found by visiting http://bit.ly/sandiegoivbar
The New Onus IV bar in San Diego location is at
690 W. B Street
San Diego, CA
92101
Release ID: 88944141