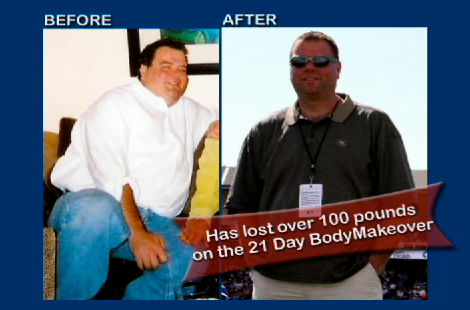 - December 1, 2020 /PressCable/ —
George DiGianni, the creator of the 21 Day Body Makeover, has launched a series of new cleanses for individuals looking to curb sugar cravings and improve their overall health. Those interested in the program are now able to choose between two holistic, organic cleanses: the Full Body Cleanse and the Keto Cleanse.
For more information, please visit https://21daybodymakeover.com
Both newly launched cleanses aim to balance blood sugar and regulate organ and gland levels through the incorporation of high-quality whole foods into one's diet. Individuals who partake in the program can expect a range of health benefits, including better sleep, balanced hormones, and increased mental clarity.
Research shows that blood sugar imbalance can negatively affect a person's energy, concentration, and mood, and lead to overwhelming sugar and carb cravings. The 21 Day Body Makeover program incorporates natural foods that are high in fat and protein in order to balance glucose levels and curb unhealthy cravings.
DiGianni, a celebrity fitness and health consultant, has spent over 30 years perfecting his holistic cleanses to help customers transform their bodies, minds, and lives.
Customers who choose to undergo the 21 Day Body Makeover program are provided with video and written recipes, grocery lists, exercise videos, and more.
Neither professional-grade cleanses include dairy, gluten, soy, or peanut products in order to balance blood sugar and eliminate cravings.
Beyond the Fully Body and Keto Cleanses, the program also offers a Liver Cleanse for individuals looking to detoxify their body. Because the liver plays such an important role in metabolizing harmful substances, it's recommended that people undergo a liver cleanse at least once a year to prevent cell damage and chronic disease.
With the latest announcement, George DiGianni continues to expand his range of high-quality, effective cleanses for individuals looking to improve their overall health.
A satisfied customer said: "I've done the 21 Day Body Makeover Program 3 times over the past few years and loved it every time. The Program takes an extreme amount of discipline and George and his team are there to help every step of the way. Best program I've ever done."
Interested parties can find out more about the program at the above-mentioned website.
Release ID: 88987194