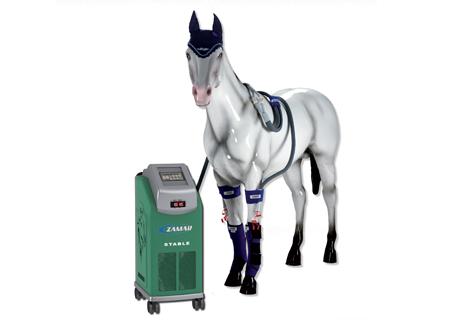 - November 23, 2018 /PressCable/ —
Suffolk equine wellness & therapy products supplier ZamarUK announced the launch of leg and neck wraps as part of its full-body product line. The Newmarket company specializes in equestrian injury therapy units and wellness wraps designed for human and equine use.
More information about ZamarUK is available at https://zamaruk.co.uk/
Horses involved in competitive sports such as racing, jumping, dressage, eventing, long-distance trail riding, and other recreational activities require routine inspection and care to prevent injuries that develop during transport, exercise, or competition. The ZamarUK full leg thermic wrap protects the heel, pastern, and cannon with a light yet comfortable cover that does not impede natural movement. The wrap is also used as a non-invasive treatment for swollen joints, inflammation, or musculoskeletal injuries.
The ZamarUK neck wrap is designed to act as a soothing thermal cover that can be used before a competition to warm up stiff muscles or after a competition during recovery time. The wrap is designed with multiple Velcro fasteners and avoids the use of pins or metal fasteners.
Both wraps provide several proprioceptive benefits such as improved balance, control, and awareness of movement, especially beneficial to young horses.
According to a spokesperson for the Newmarket, Suffolk horse therapy product company, "The launch of these full leg and neck wraps underlines our commitment to provide equestrian centres with preventive and therapeutic pre-race and after-competition products that have been specially designed to meet the needs of competition horses."
ZamarUK is a preferred provider of equine therapy products and equipment in the UK. The firm's featured products include an ice-free therapy unit to improve circulation, prevent joint injuries, and improve movement. The unit is available for hire or purchase through the company's online store.
More information about ZamarUK and the new products is available over the phone at 1440-821650 and at the URL above.
Release ID: 430112