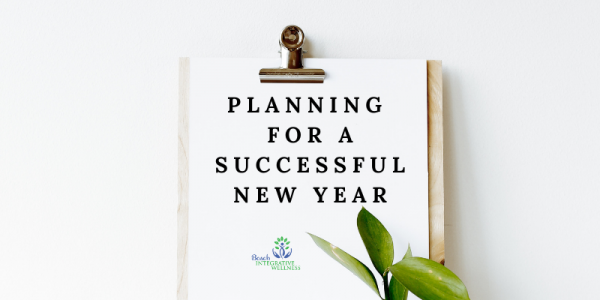 - January 3, 2022 /PressCable/ —
Bosch Integrative Wellness, located in Tucson, AZ, is run by Dr. Leslie Bosch, who takes pride in helping clients to change their lives and develop healthy new habits. The latest release is part of her focus on helping as many people as possible enjoy their best year in 2022.
More information can be found at: https://boschintegrativewellness.com/planning-for-a-successful-new-year
Social studies show that only 7% of people keep all of their New Year's resolutions. One in five people are able to stick to some of their targets. Bosch Integrative Wellness aims to improve these numbers with its Planning For A Successful New Year workbook.
Anyone can download the 30-page toolkit to discover the steps they need to take to create their best year in 2022. The toolkit highlights the importance of reviewing the previous year, so people can understand what they achieved and where improvements can be made.
Following the review phase, readers are encouraged to write down what they would like their next year to look like. Finally, the toolkit includes goal setting templates that will guide readers to set powerful goals that they can use to move themselves toward their desired outcomes.
The core aim of the workbook is to encourage readers to set well-structured, obtainable goals. By planning with clarity and implementing the right strategies, anyone can act to achieve their desired lifestyle changes.
Whether readers want to introduce changes to their work or home life, they can use the workbook to create a plan that guides them on the path to success.
Dr. Bosch created Bosch Integrative Wellness following her own personal transformation. Struggling to keep up with her career demands, she experienced anxiety, bad sleep, lack of focus, and poor health.
An integrative wellness program helped her to overcome these issues, and she saw positive lifestyle changes in her relationship, work, home life, and health. Now, she strives to empower others to achieve the changes they want to make in their life.
Prospective clients can get in touch to arrange individual coaching, which takes a four-stage approach to get the best results.
Dr. Bosch states: "If people want to improve their odds of success, coaching is an excellent strategy. Coaching provides a personalized accountability structure that helps individuals move out of their comfort zone and towards their goals despite the challenges, struggles, and pushback that routinely come with the change process."
Interested parties can learn more at: https://boschintegrativewellness.com/planning-for-a-successful-new-year
Release ID: 89058471