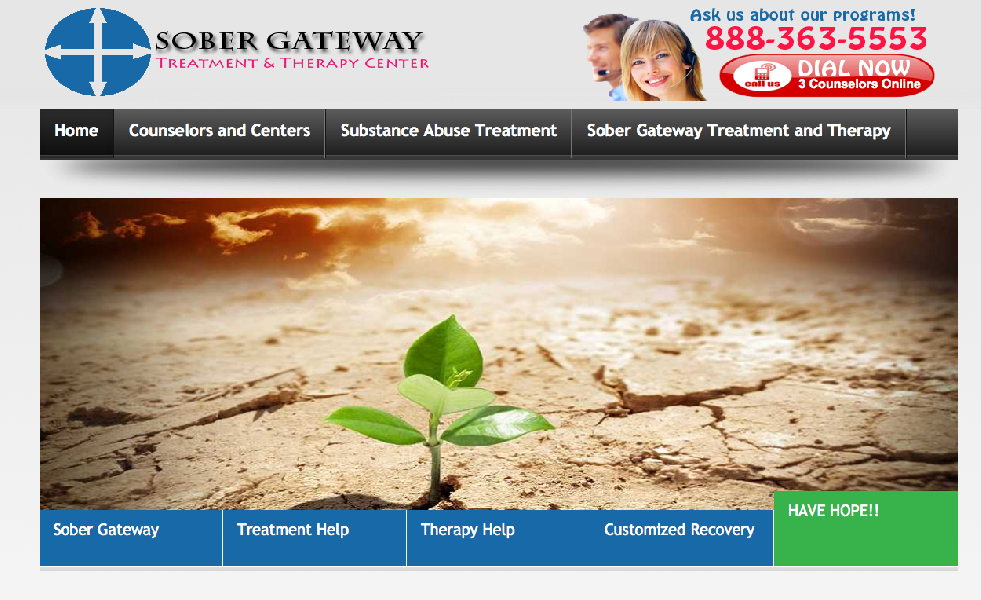 - January 21, 2015 /PressCable/ —
WASHINGTON, D.C. Jan. 20, 2015  Sober Gateway Suggests More Substance Abuse Awareness for Seniors and Family Members. Illicit drug abuse and alcohol abuse are growing problems among adults older than 55, according to research.
Researchers at Cornell University and Tel Aviv University have recently completed a 10-year study on factors affecting senior retirees. Among other things, the researchers found that there are numerous factors contributing to the rising numbers of seniors who face issues with substance abuse. Sober Gateway Treatment and Therapy Center notes that regular mental health screenings, brief interventions and recognition of the warning signs of substance abuse may help bring about positive change and head off more serious problems with substance abuse among retirees and seniors.
Study authors Drs. Peter A. Bamberger of Tel Aviv University and Samuel B. Bacharach of Cornell University found that many adults are not prepared for the life and physical changes that go with getting older. In addition, seniors may not have the skills to cope with the "sudden vacuum produced by retirement."  Substance abuse appears to be more common among those seniors who have been forced into retirement or taken early retirement from a job they loved because they believed their place of employment was "going under". 
Other conditions after retirement also appear to be contributing factors. Financial problems, strained relationships, feelings of isolation and marital problems all contribute to depression, which may cause a retiree to turn to drugs or alcohol for comfort.
The researchers suggest that awareness of the risk, as well as knowledge about the signs and symptoms of alcohol and drug abuse can help seniors and their families spot problems before they spiral out of control. 
Sober Gateway provides many resources for individuals and families struggling with substance abuse, including checklists of signs and symptoms, articles about substance abuse counseling and treatments, and a national online directory of substance abuse treatment centers and practitioners. In addition, Sober Gateway maintains a free 24 hour hot line and referral services to help retirees and their families find local substance abuse centers and counselors.
About: Sober Gateway provides information, resources and referrals for people struggling with substance abuse problems and addictions. People seeking help in combating addiction can visit the website or call the center at any time of the day or night at 888-363-5553.
Release ID: 72461