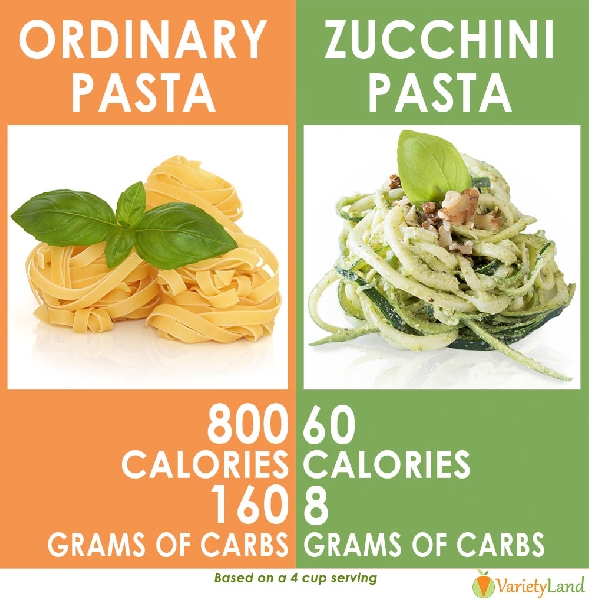 - May 27, 2015 /PressCable/ —
As the Paleo diet continues to increase in popularity, the Very Healthy Spiral Slicer promotes the replacement of pasta with a healthy vegetable alternative.
The Paleo diet has been gaining an increasing number of followers over the last few years and many individuals ranging from nutritionists to celebrities believe it's a good way to maintain a healthy lifestyle. It can also however, be described as a fairly strict diet, as there are a large number of food groups that must be cut out in order to subscribe to a Palaeolithic diet. The key to success is learning how to replace forbidden foodstuffs and ingredients with healthier and permitted alternatives. One prime example of such a substitution is regular pasta replaced by vegetable pasta.
Vegetable pasta is a concept that has truly taken off in a remarkable way throughout the United States and beyond. With the use of a vegetable pasta maker such as the Very Healthy Spiral Slicer, it is possible to create instant noodle-like ribbons out of a large variety of vegetables. Zoodles are noodles made from zucchini, a vegetable that has quickly emerged as a favourite for use in this way. The size and form of a zucchini makes it ideal to twist by hand through the pencil-sharpener like device. Other vegetables can be used in the same way however, with carrot, cucumber, beets, squashes and sweet potato being popular choices.
Vegetable pasta has proven particularly successful with those people following the Paleo diet as it opens up so many opportunities for an increased variety of dishes. Traditional pasta is made from wheat, and the Paleo diet requires the elimination of all grains. Rather than giving up on pasta dishes all together, the key is to learn how to substitute the man-made processed foods for a more natural and healthy alternative. The Very Healthy Spiral Slicer is a kitchen gadget that is making it easier than ever to use a large variety of vegetables as replacements for pasta and noodles.
Pasta is not the only example of an ingredient that can quite simply be replaced by a similar yet healthier alternative. Olive oil and coconut oil can be used to replace canola oil and vegetable oils respectively; kale chips can replace potato chips; almond butter can replace peanut butter; and sugar can be replaced with honey to offer just a few examples. Ultimately, the Paleo diet focuses on the ingredients that were available to man during the Palaeolithic era. Innovative modern day gadgets such as the Very Healthy Spiral Slicer are making it easier than ever for replacing processed foods with natural and healthier alternatives.
Paleo followers and dieters alike can find out more information about the Very Healthy Spiral Slicer by visiting Varietyland's Amazon store: https://varietyland.com/amazon
About Varietyland
Varietyland has a strict objective to help improve the health and wellbeing of their customers through making nutritious home cooking quicker and easier. The company promotes and encourages a quality and enjoyable kitchen experience through their innovative kitchen tools and the provision of tips, hacks and information. With the skills, knowledge and tools, Varietyland believes that everyone can succeed and enjoy their transition to a healthier lifestyle.
Release ID: 82775