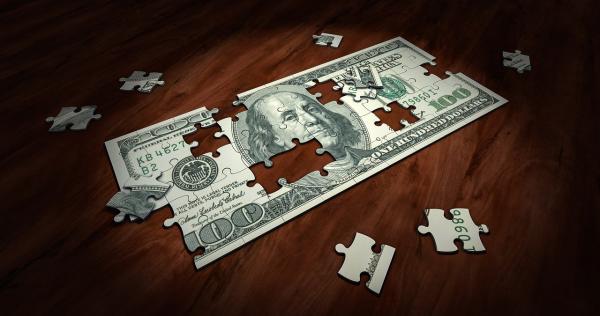 - September 16, 2021 /PressCable/ —
Big and Online Banks have recently made headlines announcing that they will no longer charge customers overdraft protection fees. In many of these cases, eliminating these fees has little impact to their bottom line.
Strunk was founded to help community financial institutions generate fee income while providing added benefits to their account holders. If a financial institution decides to eliminate overdraft protection fees charged to account holders, it has a potentially negative impact on those consumers.
For example: if an account holder writes a check for more than they have in their checking account then that check gets declined (the check bounces) and sent back to the payee who tried to cash the check. Once the check is returned, the account holder is charged an NSF fee and most likely charged a return fee from the payee or the merchant. After a check is returned, the payee or merchant might try to re-deposit/re-present the check to see if the customer has the funds available. If the account holder does not have sufficient funds, then they are charged another fee. Without overdraft protection these types of transactions can be very expensive because the consumer will have to pay an NSF fee, return fee and most likely re-presentment fee as well. Also, the account holder will be inconvenienced because the check did not clear, meaning the payee has still not been paid. Ultimately, the consumer will have to deal with the embarrassment of having the item returned.
Additionally, most consumers enjoy the convenience of having a debit card approved for a transaction that may overdraw an account rather than having those transactions declined. If an account holder doesn't have overdraft protection on a debit card covered under an overdraft protection program, then this isn't possible.
Since the pandemic, Strunk has been working with community bank and credit union clients to review ODP programs to strike the right balance of fee income and customer benefits. Strunk is pleased to announce a thorough ODP review for all community banks and credit unions, focusing on compliance and reducing loss related to overdrafts.
After reviewing those institutions that are offering no overdraft fees accounts, Strunk has found that most of these banks are just setting up automatic transfer from another account or a line of credit to cover the overdraft items. Also, if a bank is offering no overdraft fees there are some restrictions to consider on the account as well.
Some of the restrictions to the account could be that the account doesn't offer checks. The bank may impose higher minimum balances or direct deposit requirements to reduce the occurrence of a transaction being declined, and if the account holder does not have the required daily balance or required monthly deposit amount then there is usually a monthly maintenance fee on the account.
These are just a few of the items Strunk will look at with community financial institutions during the ODP program review. Strunk will make recommendations for financial organizations to consider across all types of accounts with or without overdraft protection.
For more information on balancing ODP fee income and great customer service or to schedule a ODP review with Strunk, visit StrunkAccess.com.
Release ID: 89043728