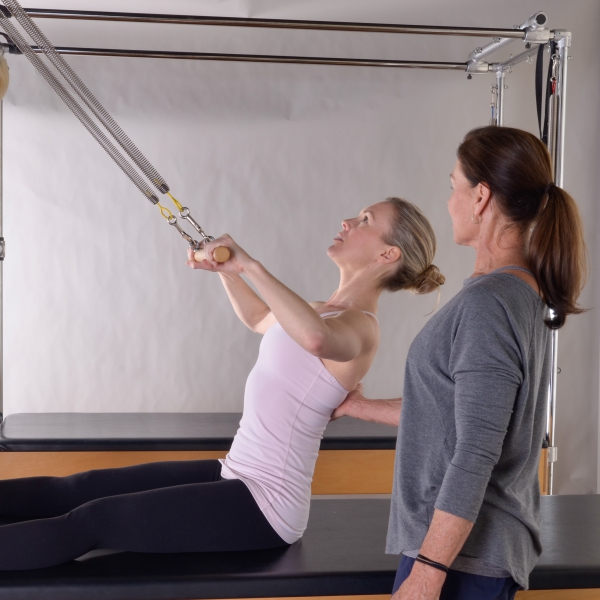 - September 27, 2016 /PressCable/ —
Pilates of North County is excited to unveil the latest benefits for current and potential clients specifically designed to meet the needs of Pilates students of all levels, experienced fitness enthusiasts and elite athletes.
People of all ages who enjoy an active lifestyle and are looking for stronger healthier bodies can now take advantage of Creative Pilates Workshop, an expanded approach to Pilates training that includes 2-3 hour workshops to benefit both new and existing students.
CREATIVE PILATES WORKSHOP (CPW) ) was created to provide a platform to explore an in depth experience of the deep center (core) of the body as it relates to all aspects of health and well-being. CPW will offer a series of 2-3 hour small workshops that will focus on all aspects of the core using tools and concepts that are easy to understand and incorporate into a daily practice. These workshops will ignite a powerful relationship between mind, body and spirit. Exploring the physical structure of the body will bring to light tensions, blocked connections and scar tissue, creating profound insight into the inner self. Students will be guided to open up the body for flexibility and increased range of motion that result in long term gains. Releasing tension patterns will create fine-tuned alignment and the ability to move more efficiently from the core.
Conscious breath tones organs for optimal function. Connection to one's core supports the balance of physiological systems, including hormones, digestion and natural body rhythms. This is the introduction to discovering the possibilities of deep inner connection. Taking this deeper connection into any endeavor will enhance and improve physical functionality at any level in all areas of one's life.
To take advantage of this new offering, visit the website at http://www.pilatesofnorthcounty.com for details.
Stronger Healthier You
Donna Parsons, Owner/Trainer at Pilates of North County was quoted as saying: "Children have a natural ability to move in ways that are pleasurable and relaxed. Go to any playground and watch as children climb and tumble effortlessly, with unrestricted joy. What happens along the way to adulthood? When did movement stop being fun? As time goes on restriction of our natural ways of moving are replaced with patterns that are counterproductive to health and well-being. Driving cars, sitting at desks, and stress, immobilize our bodies completely or participate in high intensity repetitive motion workouts. Most people could not imagine going back to the unrestricted joy of movement from their childhood. Instead, our bodies can become painful and dysfunctional due to joint impingement, muscle imbalance and severe lack of mobility. Pilates training helps one get back to where one started at any age, any stage and any level of ability through individual focus for increased overall strength and uniform muscular development. With Personalized training it is possible to achieve a higher performance level within an athlete's individual sport or for individual daily functional health. Through one on one instruction, Pilates of NorthCounty addresses every aspect of human movement to reset the body's individual patterns. Working from basic to advanced using Pilates stabilization and movement principles on equipment as well as advanced training techniques to teach daily maintenance."
Everybody is unique and should not be subjected to "one size fits all" thinking when considering training options for long term health and wellness. The Pilates method of full body integration will tune one in to one's own particular patterns of movement, many of which are accumulated over a lifetime of unconscious habits, misalignments and shortcuts. Focused observation can help enlighten one to the deeper and more permanent changes that will occur with increased awareness, empowering one in the ability to take control of one's health today while insuring a strong and vibrant future. The results are profound:
• Increased functional strength • Core awareness leading to greater control and power • Enhanced flexibility at every joint • Improved balance and coordination. Everyone can benefit from this combination at any time in life, from athletes to elders.
Pilates of North County | Creative Pilates Workshop has made a point of listening to its clients and taking feedback wherever possible. Donna knows that individuals have unique needs for training, placing focus on the most effective training methods that will benefit each individual.
Having been in business for over 15 years Pilates of North County/ Creative Pilates Workshop strives to help every individual experience a fuller life in motion. This commitment to excellence has resulted in a dedicated, long term clientele who have reaped the benefits of focused individual Pilates training at every level.
Interested individuals who would like to experience a "Stronger Healthier You" with Pilates of North County/ Creative Pilates Workshop are encouraged to visit the website at http://www.pilatesofnorthcounty.com to get started.
Release ID: 134567