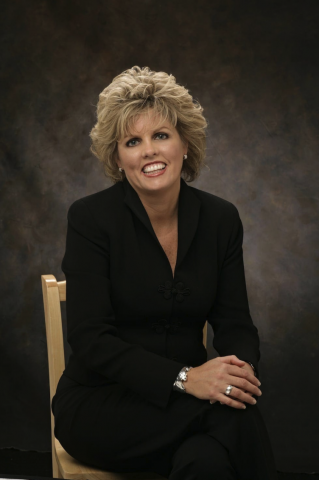 - June 3, 2020 /PressCable/ —
"Life" throws curve balls at all of us. If you or a loved one has suffered a stroke, you've come to realize that there's a new normal. Each day is different from the way it used to be. When you compound that with Covid-19, let's just say you're really being tested.
Fortunately there's a couple of new ground-breaking inventions that have not only been raising the spirits of the stroke community, but they're having a profound impact on the quality of life for a wide range of seniors along with anyone with gait, balance or sleep issues.
It's an interesting story. It was actually a diagnosis of MS that lead to these inventions. According to Stan Esecson V.P. Voxxlife, "The mother of our founder was diagnosed with MS. She went from diagnosis to wheelchair in 18 months. Our founder retired from the computer industry and set out on a mission to help improve the quality of his mom's life. He knew he could find answers."
The one-of-a-kind products he developed have shown remarkable results. Every product triggers an instant neuro-response in the brain. There are no drugs, no magnets, nothing electrical. It's a tactile pattern woven into a pair of socks, or embedded into an insole or patch that simultaneously touches multiple neuro-receptors and triggers the response. You can see in QEEG brain scans.
In 1996, at the age of 31, Valerie Greene suffered a massive stroke that paralyzed her body and left her without the ability to speak. Her remarkable recovery has inspired millions of people around the world. Today, as America's Stroke Coach, her daily commitment to help her fellow stroke survivors includes an unyielding compassion and a determined will to serve those whose lives have been challenged by a stroke. She's constantly on the lookout for ways to help improve quality of life.
"The moment I put on these socks I had an instant improvement in balance, strength and range of motion. My gait changed, I stood up a bit taller. I didn't understand how or why, but I saw it and felt it, this was not placebo, this was actually happening right before my eyes", according to Greene. "I've worked with thousands of stroke survivors over the years and I have never come across something as simple and profound as these socks. Stroke or no stroke, they help. As we age, people tend to get up in the middle of the night to go to the bathroom, that's when a lot of falls happen. I suggest stroke survivors and older people should sleep in the socks, so when they do get up we help reduce the risk of falling."
Another big problem is sleep. Some of us take it for granted, but the value of a good nights sleep is priceless. Neurologists help explain that we spend about 1/3 of our lives in bed and if we're tossing and turning and not getting appropriate distribution of all 4 stages of sleep we suffer the consequences. Millions of people take sleeping pills, supplements, use CPAP machines or try countless other "remedies" but see little improvement. It takes its' toll.
Annette Sterr, Professor of Cognitive Neuroscience and Neuropsychology at the University of Surrey, said: "Our research shows that those who have suffered a stroke maintain difficulties with their sleep which is likely to affect the overall recovery and quality of life. The importance of sleep in aiding the recovery of patients should not be underestimated in helping to improve and maintain physical and mental wellbeing."
Rempatch is the latest product from Voxxlife. Available in limited quantities, rematch is about one inch square and you peel and stick it on your upper arm at night, like a band-aid. A special pattern is embossed into the soft flexible material. The moment this patch touches the skin it triggers a neuro-response. Similar to the technology in the socks, we can see a change in brain activity when you do a QEEG brain scan.
According to Esecson, "Not only do we hear comments from people who say they wake up more rested, we can quantify results by looking at sleep patterns with pople wearing Fit-bits, Apple watches, Oura rings or other devises that monitor your sleep cycles. Many people have told me they haven't dreamt in years, but they put on Rempatch and not only did they start sleeping deeper and better, they started dreaming again."
Greene added "I get calls every day from people who've had a stroke and from spouses and care-givers for stroke survivors, they're incredibly curious about both of these products. The caregivers want to try some as well. Think about it, if we can improve their balance, strength and range of motion, and now we can also help them get a good night's sleep. It's putting a smile on a lot of faces.
To learn more about Rempatch and balance socks go to. www.MakeEveryDayMothersDay.info
To learn more about Valerie Greene, America's stroke coach go to. www.Americasstrokecoach.com
Release ID: 88960111