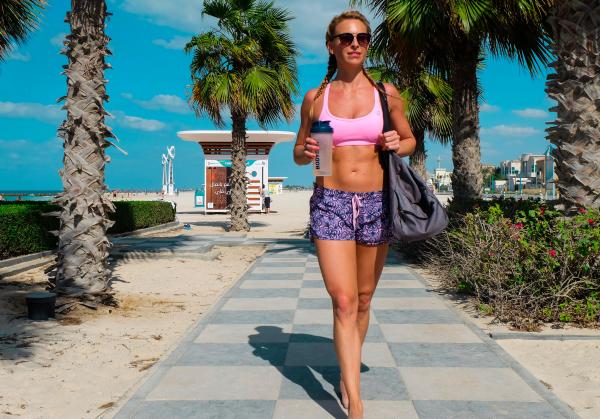 - April 9, 2021 /NewsNetwork/ —
Fitness Fahrenheit, the popular online destination for weight training tips and fitness advice, has launched a new women's strength training report. It details the common misconceptions about strength training for women and the benefits it can provide for those looking to improve their health and fitness.
More information can be found at: https://fitnessfahrenheit.com/strengthtrainingwomenultimateguide
Fitness Fahrenheit created the report to advise and inform women looking to lose fat, tighten muscles, and workout with a focus on toning their body and building strength.
Now, with more people at home and families seeking routines that can be practiced while maintaining social distancing regulations, the guide offers workout alternatives for beginners and more experienced lifters.
Weight training can be beneficial for women with weight loss goals as well as those seeking to add weight, tone their physique, and improve fitness. It is commonly recommended alongside aerobic exercise as a way to maintain a healthy and active lifestyle.
The newly launched report tackles the relevant issues that readers need to be aware of when weight training. In addition to this, it provides nutrition guidance for those looking to sculpt a more defined body.
One of the most frequent misconceptions about weight training is that it will make women look bulky and more masculine. However, the new report explains that this isn't true, since women don't have the hormonal profile to build muscle in the manner that men do.
Consistent weight training will lead to the development of lean muscle mass. Women taking up weight training can therefore lose weight and gain muscle at the same time. Other benefits of strength training include improved posture, stronger bones and joints, and reduced risk of injury.
However, the fitness routine is only one element, and readers are encouraged to develop a healthy eating habit to maximize their results.
The report states: "Before you start weight training, you should understand the nutritional aspect of it. It can't be stressed enough that a fitness routine is only half the battle. You must calibrate your diet correctly if you wish to see good results."
Full details can be found on the URL above.
Release ID: 89004456