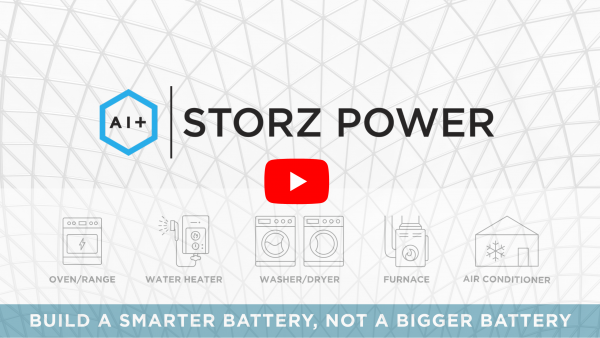 - October 18, 2021 /PressCable/ —
Home Owners and Renewable Professionals looking for the latest information on Battery Storage Systems are invited to subscribe to the all-new YouTube channel by Storz Power. This new channel promises to provide expert guidance and information on Battery Storage Systems, on a regular basis.
This new YouTube channel was created specifically with the needs of people who want to live off-grid, want backup power, and have solar energy in mind.
Storz Power welcomes input on which topics to explore and share the videos from this channel.
Everett Brewer, CEO at Storz Power said: "We're uploading video content to unveil the mystery of battery storage systems and showing everyone how to build a smarter battery system instead of wasting time and money on a bigger battery system. ."
Storz Power's CEO goes on to say: "The aim of the new YouTube Channel is to Help people produce and store their own energy so they can ultimately improve their lifestyle and peace of mind with a smart investment . The more feedback we can get, the better we can serve our audience."
Anybody interested in Battery Storage Systems and current Storz Power fans and supporters, can subscribe to the YouTube channel here https://www.youtube.com/channel/UCQwM1-Aatxy5h7NtZmA5lbA
Alternatively, they are welcome to read more on the company website at: https://storzpower.ai/
Some of the planned subjects for upcoming videos include:
Home Battery Systems – how to size and install smart home battery systems Off-grid living – how to power an entire home off-grid with the power of AI Emergency Backup Power – How to protect yourself from the next power outage
After the YouTube Channel launch In September, new viewers can view all the latest videos here: https://www.youtube.com/channel/UCQwM1-Aatxy5h7NtZmA5lbA
Further details on the channel, the direction and other information on Storz Power itself can be found on their website: https://storzpower.ai/
Release ID: 89048495