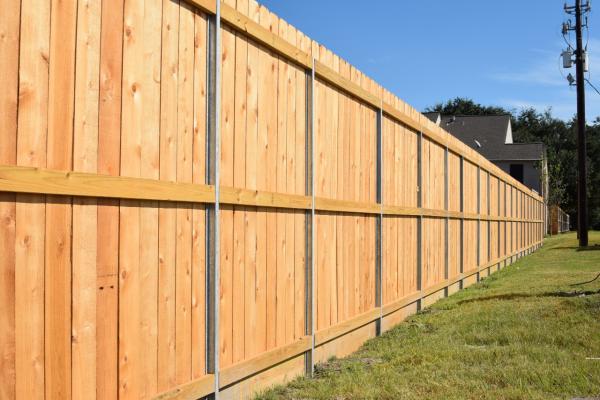 - October 30, 2020 /NewsNetwork/ —
Local fence contractor Can't Be Beat Fence launched a new, innovative, and storm-resistant product within its fence installation services for the entire Mississippi Gulf Coast area. PostMaster Plus, the latest product, is weather-resistant, maintaining shape and functionality throughout seasons, cold snaps, heat waves, and storms. This innovative design focuses on its posts and gates, particularly useful for those living in unpredictable weather like within the Gulf Coast area.
Can't Be Beat Fence is a new distributor of PostMaster Plus and chose this brand because it comes in all different shapes, designs, and wooden materials, making it an optimal choice for homes, businesses, and even governmental fencing needs. Using a unique post design, the product covers metal posts with attractive wood beams and creates strong fencing that doesn't warp, bend, or rot like traditional wood fences.
More information on Can't Be Beat Fence's newest products and fence installation services in the Mississippi Gulf Coast area is available at https://cantbebeatfence.com/.
Can't Be Beat Fence provides fencing services, including fence installation, repairs, and maintenance, for industrial, commercial, residential, governmental, and sports properties. With a team of highly skilled fencing professionals, the company offers individualized designs that fit unique needs. Using only the highest quality of products, Can't Be Beat Fence & Construction, LLC is one of the Gulf Coast area's largest fencing contractors.
For nearly 40 years, the company has installed over 20,000 fences, including governmental fencing installations and construction projects at the NCBC at Gulfport, MS, Stennis Space Center, Keesler Air Force Base in Biloxi, MS, NAS in Pensacola and Meridian, NSA Mayport, FL, and at JRB in New Orleans. Dedicated to customer satisfaction and service, Can't Be Beat Fence ensures that governmental facilities stay safe, guarded, and protected with durable and sturdy fencing under the ACOE standard certification of Quality Control Representatives.
Many governmental properties also worry about weather damage and Gulf Coast storms. Can't Be Beat Fence's newest product, PostMaster Plus, can deliver attractive and personalized fencing that upholds against unpredictable weather conditions. Likewise, personal homes, businesses, and sports facilities can also benefit from the advantages of PostMaster Plus. Long gone are the days of sagging gates or rotting and warped fence posts; all clients and projects, big or small, can enjoy professional and individualized fencing designs that last.
At Can't Be Beat Fence, professional fencing experts assist clients throughout the entire project, from start to finish. They can advise on design, selection, estimation, scheduling, and site preparations, all under the watch of an award-winning safety program that adheres to strict safety standards. Aside from installation services, the company also offers repairs and maintenance of existing structures. Regular maintenance is essential for any fence owner and can help clients avoid frustrating setbacks, such as cracks, erosion, rust, damage, and more.
More insight on Can't Be Beat Fence's PostMaster Plus product, as well as military and government fencing services in the Mississippi Gulf Coast area, is available at the URL listed above.
Release ID: 88983429